EMCOR UK: creating good jobs through open dialogue
EMCOR UK launched a Mental Health Charter to encourage an open dialogue about mental health and wellbeing issues at work and the accessing to education, help and support.
In January 2021, EMCOR UK launched a Mental Health Charter to encourage all employees to openly discuss mental health and wellbeing issues at work and proactively encourage access to the education, help and support available. This initiative is succeeding in opening up mental health conversations and stimulating action across the organisation.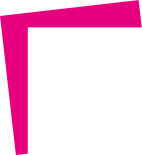 encouragING all employees to HAVE AN OPEN DIALOGUE ABOUT mental health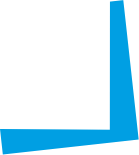 The Mental Health Charter was tailored to promote inclusivity and challenge stigma as well as demonstrating a commitment to decent work for all. It is built around a combination of business pledges on key areas such as promoting an open culture, active listening, curiosity and connecting with others, encouraging work-life balance, and demonstrating empathy and flexibility. These values are complemented by employee pledges such as recognition that wellbeing is everyone's responsibility, looking out for each other, and committing to participating in individual mental health education and improving awareness.
EMCOR UK's Mental Health Charter contains a number of pledges.
Engage with mental health education. First aid for mental health training was provided to help line managers and supervisors spot warning signs both in themselves and in colleagues, signpost the right support, and improve their own resilience. Training has already been completed by all executive and operational leaders and is rolling out across the account leadership teams. A partnership was also recently established with the Zero Suicide Alliance on how to have difficult conversations regarding suicide and gives individuals guidance on what to say.
Improve awareness and show empathy. Sponsored by the Chief Executive, EMCOR UK is participating in the 'This Is Me' national campaign. Wearing a green ribbon is a visual symbol of mental health support and empathy, and encourages the sharing of stories of personal experience. This reflects the shift towards bringing your 'whole self' to work and shows that everyone is human, fallible, and sometimes in need of support.
End stigma. Menopause awareness sessions have moved mountains on transparency, openness, inclusivity and breaking down workplace barriers. Delivered by an external business psychologist, these online group sessions have brought a hidden subject into the open and helped to enhance understanding. Resources have also been provided including a menopause toolkit, information sheets and news stories.
The impact of EMCOR UK's open dialogue about mental health
Measuring the effect of workplace mental health interventions is difficult to do accurately. However, one of the key aims of the Mental Health Charter was to inspire action to address the issue of employee absence as a direct result of stress or poor mental health. Excellent progress has been made so far.
EMCOR UK staff at various levels have completed 626 hours of resilience and mental health awareness training, including 150 managers and supervisors.
84 participants have attended the Menopause for Managers online session. 55 women and 15 men watched and responded positively to a Menopause Awareness webinar.
Absence due to stress and mental health has fallen by 20.3% (since Jan 2019) and by 4.2% from March 2020 onwards (reflecting the impact of the COVID-19 pandemic).
Average days lost per employee per year is 29. The current absence days lost per employee for the rolling year is 9.4 (capped for 12 months) (compared to the facilities management sector average of 38)
What if your job was good for you?
People do not expect to be physically injured at work, and nor should their mental health be damaged. However, in the 12 months before BITC's Mental Health at Work 2020 survey, developed in partnership with Bupa and the BITC Wellbeing Leadership Team, 41% of employees experienced poor mental health caused by work1. Although work can be part of the cause of poor mental health, it can also be part of the solution to improving it. COVID-19 has acted as a powerful catalyst to transform the working world. For example, employees who never dreamed of working remotely and flexibly are now doing so.
BITC's What If Your Job Was Good For You? report identifies actions employers can take to transform wellbeing at work. It contains two calls to action for employers that build on lessons learnt from the pandemic.
Treat mental health and safety with the same importance as physical health and safety.
Collaborate with colleagues to enable employees to create their own 'good jobs' within organisational parameters.
The What If Your Job Was Good for You? report was delivered in partnership with the Business in the Community Wellbeing Leadership Team and Affinity Health at Work, and supported by CIPD.
Next steps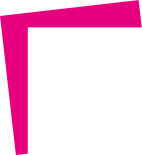 what if your job was good for you?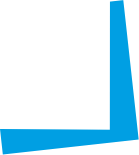 References
Business in the Community (2020) Mental Health at Work 2020: key findings.