Lowestoft's business community: Getting food to those in need
How the network in the Suffolk town is ensuring that vulnerable people receive at least one hot meal a day.
Lowestoft Business Connector Jason Benham, who is seconded by Kier Group to help connect business support for the town, is working with supermarkets, foodbanks and the Salvation Army to get food parcels to the most vulnerable. As part of the response effort, he is working on a scheme to deliver hot food to the elderly using containers purchased through a generous grant facilitated by Business in the Community (BITC).
With so many elderly and vulnerable people aged over 70 in Lowestoft, it was essential to mobilise business support to ensure that the needs of the community were met and that nobody in Lowestoft went hungry. As part of the response in Lowestoft, Jason is working with business partners, the Salvation Army, supermarkets, the foodbank and Belle Coaches to make sure food got to where it is needed.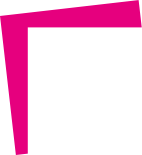 "Community partnerships forged in good times to transform our towns should be put to good use during times when we all face challenges"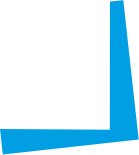 Businesses of all shapes and sizes have come together to support the initiative – with pubs offering home delivery, businesses donating freezers to store in a community space, and East Coast College providing catering staff.
Over the coming weeks the businesses convened in Lowestoft will ensure all elderly people get one hot meal a day and are working closely with local council providers to make it happen. Community partnerships forged in good times to transform towns should be put to good use during times when we all face challenges. The key to success is to identify those who need help the most and to deliver food and essentials in a way that is safe from the effects of COVID-19.
READ MORE: Learn about BITC's Place-based approach
Access to food for vulnerable groups is a significant challenge and one that is also being addressed as one of the priorities of the National Business Response Network (NBRN). Since its inception, that network has offered 1.1 million frozen meals from a major airport group, 25,000 meals from a food manufacturer, and train operator LNER have 5,000 sandwiches a week, which have been matched to 200 communities across the UK.
These examples show how businesses are having a positive impact to support communities in need. Whether than comes in the form of the local matching of our place-based working, or the macro-interventions of the NBRN, every business across the UK has a role.
LEARN MORE
Business in the Community is building thriving communities where people want to live and work