Your Job Can Be Good For You: case study anthology

An anthology of case studies supporting the findings of the Your Job Can Be Good For you report.

Your Job Can Be Good For You report sets how businesses can revolutionise the way employees work while supporting broader responsible business goals. The report includes recommendations that businesses should take to begin their post-pandemic re-set of their employee wellbeing agenda.
The report draws on insights from the Business in the Community (BITC) YouGov 2022 survey, roundtables with business leaders, interviews with experts and a review of recent evidence.
Business in the Community's Workwell Model
The case studies profiled within the report, outline the initiatives taken against the five enablers and four actions of BITC's Workwell Model, a widely endorsed framework for embedding health and wellbeing into organisational culture.
| | |
| --- | --- |
| THE FIVE ENABLERS | THE FOUR VALUES |
| Open Dialogue and Feedback | Empathy and Compassion |
| Collaborative Individual Focused Approach | Inclusivity and Equity |
| Focus on Relationships | Trust and Appreciation |
| Positive Physical Environment | Authenticity |
| Measuring and Monitoring | |
Your Job Can Be Good For You case studies
Next steps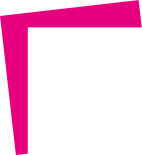 Work with us to revolutionise positive mental health at work