Your Job Can Be Good For You: PwC
PwC has used the BITC Workwell Model to reimagine the employee value proposition – The Deal.
Enabling all employees to co-create ways of working that support
wellbeing, benefitting both individuals and businesses.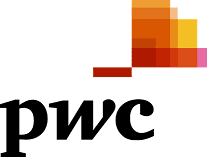 The unprecedented events and constant change experienced since the start of the pandemic changed the way everyone worked. At PwC, this new reality brought about the need for reimagining its employee value proposition – The Deal.
PwC looked at external best practices, thought leadership, and guidance from across its global network, gathered employee voice data and 15,000+ responses from the future of work survey, as well as obtaining input from leaders and staff locally to create a working prototype. PwC tested, updated, and launched its reimagined Deal across the firm including elements such as Empowered Flexibility, Summer Working Hours, International Remote Working, and much more.
The benefit for business
PwC's You Matter employee engagement survey shows that, since reimagining The Deal, there has been an increase in respondents being able to find a balance between work and personal life and feeling that they can have a healthy lifestyle and be successful at PwC. Additionally, a large proportion of its people feel supported to implement blended working.
The benefit for people
Employees have valued the launch of The Deal, in particular the Empowered Flexibility and Summer Working Hours (SWHs), with over 90% of survey respondents reporting a positive impact in their day-to-day working experience, and over 70% of them reporting a positive impact in their wellbeing from SWHs.
This has enabled PwC to deliver better quality outcomes for its clients and to do more towards achieving its purpose of building trust in society and solving important problems.
How PwC used the Workwell Model
Business in the Community's (BITC) Workwell Model brings together five enablers that support ways of working which drive long term wellbeing, and four organisational values to operationalise 'better' work, underpinned by sustainability.
The Five Enablers
Open Dialogue & Feedback – PwC has used focus groups to shape The Deal and has continually asked for feedback from its people.
Collaborative Individual Focused Approach – The Deal is intended to be tailored to suit each individual.
Focus on Relationships – The Deal encourages conversations with a career coach about how it can work for each individual.
Positive Physical Environment – As part of The Deal, PwC is creating the best hybrid work environment (working at client sites, its offices, and at home).
Measuring & Monitoring – PwC invites its employees to complete the You Matter survey to gain feedback and measure engagement.
The Four Values
PwC's values are central to The Deal:
Act with integrity – speak up, deliver high-quality outcomes [Inclusivity and Equity, Authenticity].
Make a difference – create an impact with colleagues, clients, and society.
Care – support and recognise its people [Empathy and Compassion, Trust and Appreciation, Authenticity].
Work together – collaborate, share, and seek diverse perspectives and feedback [Inclusivity and Equity, Trust & Appreciation] and Reimagine the possible – challenge the status quo, innovate, and have an open mind [Inclusivity and Equity].
Next steps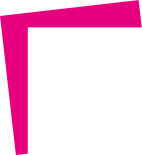 rEVOLUTIONISE POSTIVE MENTAL HEALTH
AND WELLBEING AT WORK