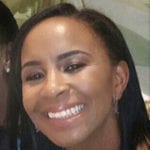 Claire has over 20 years of experience working within HR and workforce planning and has delivered results across a number of complex organisations such as the London 2012 Paralympic Games.
She prides herself on being a courageous, commercially focused HR Leader with the tenacity and confidence to drive change and innovation. Her experience and achievements include her time at the Baku 2014 European Games – the first of its type – implementing the workforce and HR strategy from the standard multi-sport workforce model with considerations for a new approach to delivery; time, resource, budget, capability. This model has been shared with other games and events as a new approach to such events. Claire has worked alongside key internal and external stakeholders to grow volunteering among young people within Azerbaijan. At the European Games, 70 per cent of the volunteer workforce of 6,100 were new to volunteering.
Claire is enjoying the opportunity to consolidate her experience in her role at the Co-op. Her most memorable moment in her career was the opening ceremony at the London 2012 Paralympic Games.
About Business in the Community's Race Equality Leadership Team
Each area of work Business in the Community (BITC) undertakes is led by a group of senior executives who provide strategic guidance and support us in achieving our objectives.
The purpose of BITC's Race Equality Leadership Team is to support employers to help break down the barriers that prevent the progression of ethnic minorities in their workplaces and show how an inclusive organisation better serves its customers, clients and communities.
Find out more about BITC's work on race.
LEARN MORE
Business in the Community is creating a skilled and inclusive workforce for today and tomorrow