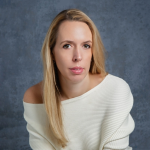 Phillippa O'Connor is a Partner at PwC based in the UK, who leads a national team supporting clients across a breadth of people issues relating to the sustainability of the workforce, rewarding and managing people and the legal and tax issues surrounding employment.

She is an experienced board advisor for large multinationals, advising firms on engaging with their investors and meeting regularly with representative bodies and UK regulators.

Phillippa has a particular interest in supporting organisations tackle the "S" of ESG (Environmental, Social, Governance) across all aspects of workforce, community, supply chains and reporting. She is also a noted thought leader in relation to the alignment of ESG goals to executive pay.

She is delighted to be joining Business in the Community's (BITC) Climate Action Leadership Team and excited to support the goals of the new Workforce Planning Community of Practice as they help businesses map risks and opportunities, translate these into a workforce plan for jobs and skills and share best practice learning throughout.

Phillippa is a single mum of one and lives in Wimbledon, UK. She is a keen skier, an enthusiastic but amateur runner and loves expanding her comfort zone with new experiences – most recently, with sky diving!

About Business in the Community's Climate Action Leadership Team
Each area of work Business in the Community (BITC) undertakes is led by a group of senior executives who provide strategic guidance and support us in achieving our objectives.
The purpose of BITC's Climate Action Leadership Team is to help business drive innovation that turns the threats of the climate emergency into opportunity for people and nature.
Find out more about BITC's work on the environment.