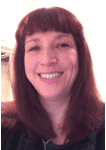 Joanne Cowell is a Technical Director in Costain's Technology Capability Group, where she identifies and shapes smart infrastructure solutions to improve people's lives.
With a background predominantly in the transportation sector, she has positively influenced multiple groundbreaking projects. These projects and operations contracts help (or will help) people to choose the best methods of travel for their journey. These then make their travel experience as safe, efficient and as sustainable as possible.
As a Fellow of the Institute of Engineering and Technology, Joanne promotes the benefits that technology can provide to society and as a career, supporting colleagues to develop their skills and obtain professional recognition.
Her professional activities include holding the positions of Technical and Membership Director for ITS(UK), being a senior moderator at international conferences, a member of the IETs Transport Policy Panel, and a contributory author to the IET's Local Authority Guide to Emerging Transport Technology.