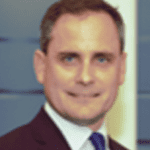 Phillip Lane is a Partner in the Deloitte M&A team, specialising in advising corporates, shareholders, public sector aligned organisations and investors on a range of transaction types. Phillip regularly meets and interacts with a large number of businesses across the South-West region, which provides a good understanding of some of the issues which will be relevant to Business in the Commuity (BITC).
Phillip has lived in the South-West all his life, including Cornwall, Bristol and Gloucestershire and therefore has a strong affinity for the region.
Within Deloitte, Phillip has a number of roles and responsibilities related to coaching and people development, and believes these skills will be relevant for supporting the BITC particularly around the skills agenda.
When Phillip is not at work he has three teenage children, so spends his time being a taxi service around a range of sporting activities. He has also acted as a Mentor for the Prince's Trust, and also held the role of Chair of an Early Years Ofsted registered educational setting.