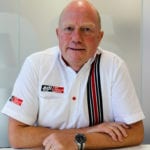 Alan Lusty is the founder and Chief Executive Officer of Kings Norton's awarding winning adi Group. He began his engineering career as an instrument apprentice at Albright & Wilson (an international chemical manufacturer) based in Oldbury near to where he grew up. It was here that he developed a keen interest in engineering and developed his business skills.
In 1990, Alan founded adi Group with the vision to create a one stop shop for total engineered solutions. Since then he has grown adi from a one-man electrical engineering business operated from his own home, to a multi-disciplinary engineering services company with more than 30 service divisions, 11 regional locations and more than 630 employees.
A former apprentice, Alan understands the importance of passing on skills to the next generation. To help combat the industry-wide skills shortage, he has created opportunities to enable young people to gain experience in the world of engineering.
The group launched its apprentice academy in 2014 and created the UK's first engineering pre-apprentice programme in partnership with North Bromsgrove High School, which launched in September 2016. Since its launch 36 students have been part of the programme, with 50 per cent of the first intake electing to stay on at adi Group as full-time engineering apprentices.
Under Alan's watchful eye, the group continues to grow from strength to strength offering services and engineering solutions to large UK and Irish blue-chip manufacturers.
Alan's passion for Formula 1 racing has shaped much of the way of working within the group, as well as incorporating this ethos into the adi brand's vision and business model to create a winning team.