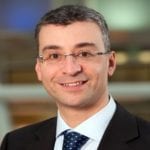 Andrew Wilkinson has worked in General Insurance Claims for over 20 years and is currently Director of Technical Claims and has responsibility for Aviva's high value and complex loss claims teams. He also leads Aviva internally on implementation and oversight of reform activity. His main focuses are balancing customer service, indemnity spend and assessing the legal and market environment in which Aviva claims operate.
For several years Andrew has been heavily involved in Aviva's external engagement covering a variety of insurance issues to Government level, including whiplash, medical evidence and Motor Reform.
Andrew, a Law Graduate, has worked for Aviva since 1997 holding a variety of positions including Claims Manager for Scotland and also worked on secondment for six months in Bangalore in India setting up Aviva's bodily injury handling unit there. He has responsibility for setting Aviva's internal claims philosophies and standards and manages the teams which handle Aviva's most complex claims.