Has your Business Responded to the Cost-of-Living Crisis?
Hannah Tankard, Partnerships Director at Business in the Community (BITC) on how BITC is meeting the needs of communities during the cost-of-living crisis and what your business can do to support, today.
Despite spring bringing longer and warmer days, the impact of the cost-of-living crisis is sadly still felt in communities across the UK. By the end of February 2023, Citizens Advice helped two-thirds more people with their energy issues than in February 2022. A glimmer of good news is that The Bank of England expects inflation to fall in the middle of this year from the current 10.1%.1 However, even if the inflation tide is turning, we know for many communities, the knock-on impact will be felt for years.
At Business in the Community (BITC), we know good causes, such as food banks and domestic abuse charities, are the frontline organisations providing the security blanket for those adversely affected by the cost-of-living crisis. Yet we also know that good causes are not immune from its impact. The NCVO's Road Ahead 2023 highlights several areas that continue to affect charities, including: increasing running costs, income being at risk as funders feel the pinch and less public sector income available, all coupled with rising demand from users.
Actions businesses can take
BITC's Cost-of-Living Action Plan highlights 12 key actions for businesses to address the economic crisis. In terms of community, BITC believes the business sector can make a real difference in supporting the capacity and capability of good causes so they can continue delivering their vital services. The action plan highlights three tangible community actions for businesses:
Promote employee volunteering with schools and frontline organisations in local communities.
Share goods and equipment with community organisations working with lower-income and vulnerable people.
Provide funding for community partners that is simple to access, and increase support where possible.
The National Business Response Network
BITC's National Business Response Network (NBRN), launched in 2020 in response to the COVID-19 pandemic, is helping businesses to tangibly address the cost-of-living crisis. The NBRN, in its simplest form, matches the community's needs with business support. This support is two-pronged: Firstly, it sources needed items, such as laptops, warm clothing and kitchen equipment; and secondly finds skilled business volunteers. We currently have more than 150 requests from community organisations from across the UK, all seeking vital support to better meet the needs of their service users.
Discover more about skills-based volunteering
If you want to learn more about skills-based volunteering, Programme Managers Simon Walters and Usha Manojkanth deliver our monthly lunch and learn sessions. Join them on Wednesday 17 May, 12:00-13:00 to learn more and be inspired to help a good cause. If you are ready to start volunteering or have items that could support community organisations, complete this form on our NBRN platform. Our supply lead expert, John Riddell, will start you on your volunteering and/or donation journey.
Alongside Simon, Usha and John, Michelle Brannen, Amy, and Bonnie engage with community organisations daily. Together they are a dream team, all passionate about the difference the business sector can make in communities.
Michelle explains how your business support makes a difference: "Skills-based volunteering is vital to community organisations. They require your expertise in business planning, bid writing, staff wellbeing. Your expertise can be invaluable for them to grow and succeed."
Amy, our newest team member, explains why she is excited to work with businesses in the South West of England: "Living in the South of England, I am extremely passionate about supporting local communities in the South West, where together with local businesses, we can make a huge difference."
And Bonnie explains what it feels like to make the perfect match: "It's amazing to see how facilitating a connection with key business skills and expertise can support these organisations to thrive."
Want to go further in your responsible business journey?
If you want to do even more, BITC's Advisory Services team offers social impact advice relevant to your business and the communities you reside in.
Will your business join us to help more good causes today, so they can help more people in need tomorrow?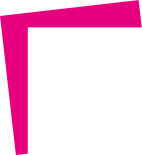 BE FASTER, BRAVER AND BOLDER IN
CREATING A FAIR AND SUSTAINABLE WORLD