How Great Leaders Can Shape Responsible Business Legacy
Tania Alim, Campaign Manager, Business in the Community (BITC), shares examples of how great leaders have paved the way for responsible business.
Chief Executive Officer (CEO) leadership is continuously named as one of the main reasons businesses lead on sustainability1, with research suggesting that transformation projects are twice as likely to succeed when a leader spends more than half of their time on it2. Leaders who take personal ownership over issues they are passionate about can create a legacy for themselves and the organisations they are leading.
Below are some popular examples of how great leaders have paved the path for responsible business.
Paul Polman. As ex-CEO of Unilever, Paul set an ambitious vision to fully decouple business growth from its overall environmental footprint and increase the company's positive social impact through the Unilever Sustainable Living Plan. Beyond Paul's leadership, Unilever continues to fly the flag for responsible business through its new Compass strategy, leading the organisation to continuously be ranked amongst the leading sustainable businesses in the world.
Kate Brandt. A renowned figure in the fight against the climate crisis, Kate has made a name for herself through various high-profile roles. As Federal Chief Sustainability Officer at the White House during Obama's presidency, she helped the Navy, the White House, and the entire federal government become more sustainable. Today, in her current role as Chief Sustainability Officer at Google, she is integral to Google's ambitions to become the first major company to use entirely renewable energy by 2030.
Heineken Board. After Heineken's UK Management Team partnered with Business in the Community's (BITC) Seeing is Believing programme and Addaction, a charity tackling alcohol misuse, they visited a wet hostel and met a variety of people affected by alcohol misuse, including ex-addicts, police officers and community organisers. With senior colleagues seeing first-hand the issues surrounding alcohol misuse, the management team collectively decided to accelerate their responsible business activities and delisted their super-strength cider product.
Too often, an organisation's responsible business initiatives stop or slow down when the person championing them leaves. However, leaders who have been the most successful in creating lasting, sustainable change, such as those mentioned above, have left a legacy that forever shifts a company's perspective.
In BITC's toolkit, Engaging Leaders to Accelerate Responsible Business, we explore why engaged leaders are crucial in an organisation's responsible business journey and how responsible business practitioners can work with their leaders to encourage them on this journey. Download it now and start creating a legacy, setting the direction and tone for your organisation.
Take action
Accelerate the pace and scale of your responsible business journey. Find out more and get in touch with us.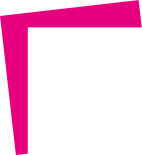 FAIRER, GREENER, TOGETHER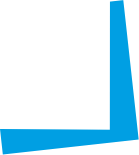 References
1 GlobeScan / SustainAbility Survey: 2022 Sustainability Leaders, sustainability.com.
2 Losing from day one: Why even successful transformations fall short, McKinsey (December 2021).