How Encirc became NI Responsible Company of the Year
A market leader in sustainable packaging, Encirc was named NI Responsible Company of the Year at Business in the Community (BITC) Northern Ireland's 2022 Responsible Business Awards.
Glass container manufacturer Encirc was named NI Responsible Company of the Year, the top award at Business in the Community (BITC) Northern Ireland's 2022 Responsible Business Awards in September 2022.
Organised by responsible business network Business in the Community Northern Ireland, the awards take place annually and recognise and reward leading organisations across various responsible business themes.
Ambition, action and accountability
Founded in 1998 in Fermanagh, Northern Ireland, Encirc is now a global market leader in sustainable packaging, making around four billion glass containers every year and operating across three sites based in England, Italy and Northern Ireland. Encirc is forward-thinking, at the cutting edge of manufacturing and a pioneer in driving positive change across the broader packaging and food and beverage industries.
Encirc believes true sustainability isn't just about reducing carbon footprint – it's about giving back to the place it calls home and championing and empowering its people. It's a company which has helped facilitate a natural gas supply to the west of Northern Ireland, supported countless local recycling and community initiatives, and helped biodiversity around its sites.
In 2022, Encirc owner company Vidrala became one of the first organisations of its kind to have its Science Based Targets approved by the SBTi. It announced its ambition to be the first glassmaker to create net-zero glass containers, as well as to make Vidrala the most sustainable glass business in the world by 2030.
What Encirc did
Encirc is active as a BITC climate champion, and this is represented by its place on the Environmental Leadership Team, and as a signatory of BITC's Climate Action Pledge.
Representatives from the company frequently present across Northern Ireland, encouraging behaviour change from decision-makers in all sectors about increasing environmental practices within business and communities.
Encirc works closely with partners, including Queen's University Belfast, Agri Northern Ireland and United Renewable, to examine ways of decarbonising the gas network in Northern Ireland. It also encourages positive supplier and customer behaviour and has worked with Diageo on a biofuel campaign.
Encirc's trial to create the world's most sustainable glass container was carried out with Glass Futures, helping boost sustainability across the glass sector.
The company was the first glass manufacturer to adapt the FEVE Glass Hallmark onto its bottles. This symbol champions the benefits of glass, to encourage recycling, and it was the first glass producer to introduce technology to laser mark each bottle with unique QR codes, enabling relevant information about each to be captured and viewed.
Encirc operates an award-winning apprenticeship programme – Ignite – and trains managers and members of the senior executive team on carbon literacy.
It is also working with local groups, businesses and enterprises. It has partnered with local schools to educate them on how to protect surrounding environments, and financially supported eleven schools to develop their own biodiversity programmes.
Impacts and outcomes
In five years, Encirc has been able to reduce its carbon output by 150kg of carbon per tonne of product it produces (853,440 tonnes produced), and its non-melting energy has been reduced by 40% over the past four years.
85% of Encirc's Beverages customers say they choose Encirc based on its sustainability commitments. Its work with Glass Futures, an organisation Encirc co-founded in 2021 to create the world's most sustainable glass bottle, resulted in containers made with 100% recycled cullet, using only power generated from law-carbon biofuels. The project reduced the carbon impact of its containers by 90%.
Encirc has worked with Queen's University Belfast to set up a working group of 40 local businesses that are discussing innovative ways of reaching net zero.
In Northern Ireland, zero-waste-to-landfill is becoming a reality thanks to a partnership with local authorities and waste management companies.
The Responsible Business Awards in Northern Ireland Judges commented that…
"Encirc demonstrates a clear commitment to doing business responsibly. Its commitment to Science Based Targets is just one example of its ambitions in this space, and its inherent trust in its employees has resulted in innovative practices happening across its sites. This organisation is a strong advocate for responsible business, positively encouraging others in its sector and beyond to commit to sustainability. It is a champion for responsible business and a deserved winner of this award, despite facing some very serious competition."
Be inspired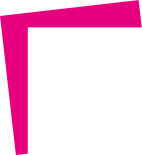 CLIMATE ACTION: THE TIME IS NOW