Ryder: A Circular Approach to Design and Construction
Using a circular approach to design and construction, Ryder produced an award-winning hotel reusing 25 steel containers from the shipping industry.
Ryder has used a pioneering example of a circular approach to design and construction through the reuse of 25 steel containers from the shipping industry to produce an award-winning aparthotel in London, UK.
About Ryder
Ryder was established in Newcastle upon Tyne in 1953, and now has a team of over 310 passionate people in Newcastle, London, Glasgow, Liverpool, Manchester, Hong Kong, Vancouver and Amsterdam, reinforced by global connectivity through the Ryder Alliance. They deliver pioneering architectural and design services across a diverse portfolio of sectors.
Ryder's goal is simple – to improve the quality of the world around us and, in doing so, improve people's lives.
The issue
The construction industry is the world's largest consumer of raw materials, as well as being responsible for a quarter of total waste generation and almost 40 percent of global carbon dioxide emissions1.
A key contributor to this poor environmental record is the linear construction model. Standard practice in the industry is to follow the process of 'extraction, production, use and waste'.
However, this model is no longer sustainable. We must close the loop to create a circular economy and to maximise the value of our existing assets.
What the company did
The innovative hotel design utilised 25 High Cube shipping containers that had reached their end of life in the shipping industry. The containers are stacked five by five, with the lower five opening out to form a wine bar.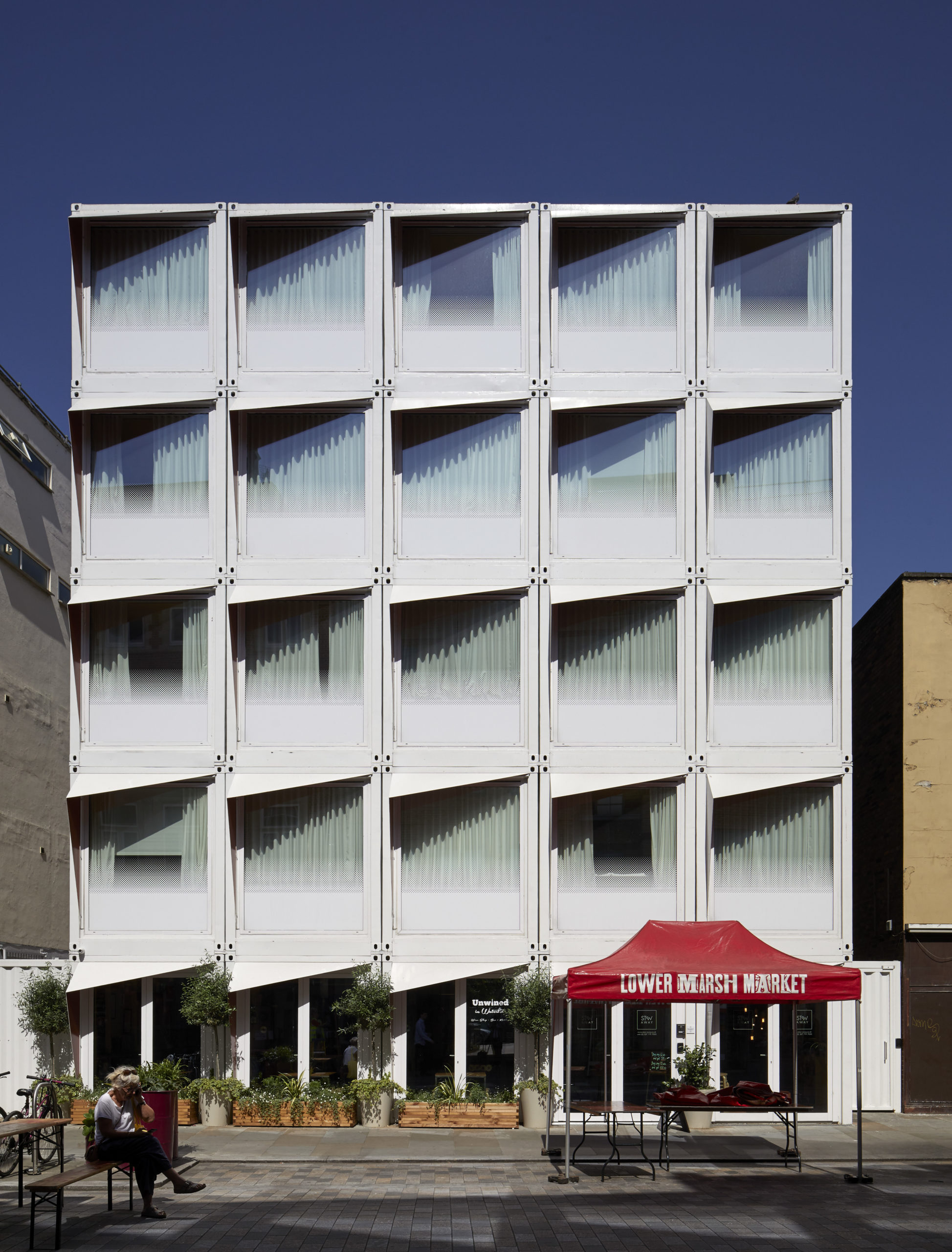 As well as following a highly circular approach, the development is an exemplar project with regards to Design for Disassembly (DfD). Each container is designed as if it were an individual building and meets appropriate building regulations and environmental standards. The internal linings are optimised by using self-finished surfaces and high performance materials to achieve maximum internal dimensions. A specialised connection plate was developed so that the plate and self-weight of the container were sufficient to transfer both horizontal and vertical loads without the need for any mechanical fixings.
This innovative design makes the whole structure reusable, with the opportunity to dismantle the entire building for reconstruction at another location. To aid this, the services of each unit were designed so they can be cut at a single location above the door and then reconnected to new supplies once restacked.
This flexibility in design creates a high level of circularity, saving on scarce resources and reducing the whole life embodied carbon of the development. The use of recycled containers generated both cost and carbon savings due to a large reduction in raw material requirements.
Impacts and outcomes
Raw material savings
Reduced embodied carbon
Circular design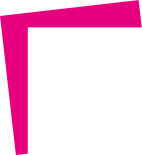 WORK IT FAIRER, GREENER, TOGETHER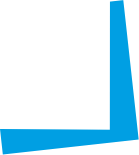 References
1 BBC (December 2021) The industry creating a third of the world's waste