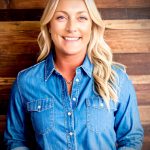 Charis McLean is a Head of Bid & Commercial Excellence at Sodexo Corporate Services. Charis specialises in all things growth, commercial excellence and sales/bid excellence. Her background covers marketing, commercial and sales leadership roles within multiple markets such as defence, professional and financial services, pharmaceuticals, manufacturing, FMCG, media and telecoms.
Charis specialises in Integrated Facilities Management services including technical maintenance, workplace services and customer/community experience. Leading a team of experts in their field in Commercial Excellence, Technical Services, Soft FM and Food Pricing Analysts, Bid Directors and Bid Managers, she relishes the leadership of her team and seeing them develop and grown personally and professionally.
She has lived and worked in/near Manchester her entire career, excluding five years in London.
Since joining Sodexo, Charis has grown her leadership skills in areas of interest such as Social Impact, ES&G (Environmental, Social and Governance) and DE&I (Diversity, Equity and Inclusion).
In her spare time, Charis enjoys adventure motorcycling (BMW GS800),  walking her best fiend Pepper the Patterdale and is partial to the odd shopping trip followed by a cocktail with her husband and two older girls.