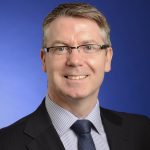 Craig Wright leads KPMG UK's Enterprise Risk Services Practice for Sectors Consulting (Forensic, Governance, Risk and Controls Transformation, Internal Audit, Risk Assurance, Cyber, Resilience and SOxcompliance).
Based in Manchester, he oversees a large, national team and a varied client portfolio that ranges from large privately owned businesses to large listed businesses.
Having spent a career within professional services, Craig has advised major corporations, regulators and funding bodies in risk,internal controls, governance, compliance and forensic accounting matters for over 20 years. Throughout his career, he has gained experience delivering domestic and global engagements across a range of sectors, including, retail; e-commerce; technology; construction; manufacturing; utilities; nuclear; oil and gas; automotive; and the public sector.
Craig currently acts as the UK partner lead on risk, controls, and SOxtransformation engagements, as well ongoing compliance engagements, with clients. Craig also sits on KPMG's UK Internal Controls Steerco and is close to all that we do in response to the BEIS and FRC led internal controls and audit reform agenda.
In a voluntary capacity, Craig has previously taken up non executive and audit committee appointments at one of the UK's largest, research intensive universities, a registered provider of social housing and a college of further education. He is currently Chair of the Employment Advisory Board at Buckley Hall Prison.