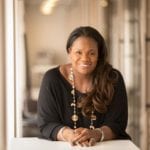 Dame Vivian joined UnitedHealth in January 2023 as Chief Innovation Officer. She was previously a senior partner of McKinsey & Company where she served from 2013-2020.
She previously led McKinsey's Pharmaceuticals & Medical Products Practice in Europe, the Middle East and Africa (EMEA) and continues to advise a diverse range of corporate, public, and third-sector clients on performance improvement, productivity growth, and leadership. She has served on the firm's global board of directors, its Values Committee, and several personnel committees.
In addition to her client responsibilities, Dame Vivian is a leader within the firm on productivity, leadership, and diversity. She frequently speaks on McKinsey's flagship research on these topics and has co-authored publications, such as The Power of Parity (2016), Solving the United Kingdom's productivity puzzle in a digital age (2018), Delivering through Diversity (2018) and Diversity Wins: how inclusion matters (2020). Most recently, Vivian has written Diversity still matters, which highlights the importance of inclusion and diversity during a pandemic, and COVID-19 in the United Kingdom: Assessing Jobs at Risk and the impact on people and places.
She was previously named as one of the top ten 'most influential black people in Britain' by the Powerlist Foundation, and The Financial Times identified her both as one of the 'European Women to Watch' and 'one of the 30 most influential people in the City of London'.
She is active in a variety of business settings, including the CBI, UK's Industrial Strategy Council, Mayor of London's Business Advisory Council, the Trilateral Commission and is the former chair of British American Business. She is a trustee of The British Museum and sits on the boards of the Southbank Centre, as well as Business in the Community, where she is a National Ambassador.
Dame Vivian is an alumna of Harvard College and received her MBA from Harvard Business School. She has also been awarded an Honorary Doctorate of Law from the University of Warwick, an Honorary Doctorate from the University of York and an Honorary Fellowship from University College London (UCL).
In 2018, she was appointed Dame Commander of the Order of the British Empire for services to the economy and women in business.
Dame Vivian holds both British and American citizenship, and is married with two children.