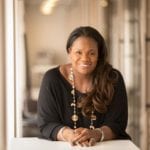 Dame Vivian Hunt is a Director of McKinsey & Company and the Managing Partner for the Firm's United Kingdom and Ireland Office, a workplace with about 1,100 colleagues representing more than 50 nationalities.
Vivian serves leading pharmaceutical and medical products companies on strategy topics, with a focus on performance transformation and organisational development. As the Managing Partner in the United Kingdom and Ireland, Vivian has also contributed strategic advice to leading British firms in the private, public, and third sectors.
Vivian serves on McKinsey & Company's global board of Directors, the Firm Values Committee, and on several personnel committees, in addition to her client responsibilities. As one of the leaders of the Firm's Women's Initiatives, Vivian has spoken often on McKinsey & Company's flagship initiative Women Matter, linking the role of women in the workplace to positive shareholder returns.
Outside of the office, Vivian serves as a trustee of the Henry Smith Charity; as a trustee of Action on Addiction; as a reader for the Queen's Anniversary Prize; and, is a member of several important business groups in the UK, including British American Business Association Board, CBI London Council, and business and innovation leaders for Teach First. Additionally, Vivian sits as chair for the UK Black British Powerlist and was previously named most influential black woman in Britain.
Vivian is married with two very naughty, but lovable, children.