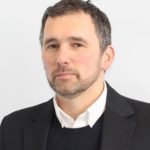 Edward is the Group CSR and Training manager for Castell Howell Foods, and has been employed by the company since 2001.
A business based in West Wales, Castell Howell have been Business in the Community (BITC) members since 2011. BITC have been instrumental in helping to guide the company on its journey to becoming a responsible business, with Edward adopting the corporate social responsibility position for the group of seven food manufacturing units and six distribution depots.
It is important that the Wales Leadership Board reflects the profile of the Welsh BITC members, from national and multinational companies through to regional operators. As intermediaries and manufacturers in the food supply chain, Castell Howell has a broad overview and appreciates the challenges businesses face from farm to fork. These encompass employing an ageing workforce, wellbeing and mental health in the workplace, initiatives with the education sector, and implementing the requirements of the Well-being of Future Generations Act, all of which are aligned and natural fits with the goals of BITC.