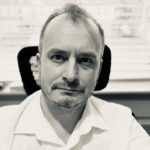 Since 2019, Martyn Fuller has been accountable for Marketing, Proposals, and Responsible Business at Veolia in the UK.
Veolia aims to be the benchmark company for ecological transformation. It is committing to accelerating and expanding the deployment of existing solutions, while simultaneously creating the solutions of tomorrow. They are moving forward hand-in-hand with their stakeholders, convinced that economic, social, and environmental challenges must form an indivisible whole. In real terms that means decarbonising energy, encouraging biodiversity, preserving sources of clean water, and delivering a circular economy for plastics and other valuable resources.
Martyn's career started in the North Sea as a Geologist working in oil and gas exploration. Following a few twists and turns, and a number of situations where he was in the wrong place at the right time, he found himself working for Veolia where, since 2008, he has forged a career in Business Development and Marketing.
Martyn chose to join Business in the Community's West Midlands Leadership Board as he cares strongly about raising awareness about the links between social value and the environment.