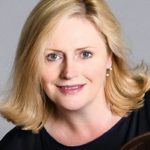 From consultant and banker to policy advisor, politician, campaigner and head-hunter, Mary has been driven by purpose, potential, innovation and impact with a focus on transforming the world around her to create better outcomes for business, government and community.
Starting her career in technology-led transformation, human performance and organisational change with Accenture, Mary then became ABN AMRO's COO and chief of staff for investment banking global operations, transitioning to NatWest Group following their acquisition. Mary served as a strategic advisor to HM Queen Elizabeth II, been a Member of Parliament in London, an advisor to Ministers across government, was on the UK leadership team for executive search at Korn Ferry and more recently chaired the global Board Practice at August Leadership.
During her time in Parliament, Mary was the Prime Minister's Small Business Ambassador for London, chaired an Inquiry to improve Parliament, which created the Women and Equalities Select Committee, was a Commissioner on the Social Integration Commission, a member of the No 10 Policy Board, launched the new Jane Austen £10 note with the Governor of the Bank of England, ran female entrepreneurship workshops in the community, taught IT to street kids in Rwanda, joined the RAF, was a trustee of the Industry Parliament Trust and initiated Charters for Women. She led campaigns worldwide to stop violence against women and girls, female foeticide, forced child marriage and for better education and maternal health.
As a strong advocate of diversity and inclusion, Mary is Chair of the UK Government's Women's Business Council to advise on policies for women in the workplace and represents the UK on the G20 Empower Alliance to improve women's economic empowerment.  She supports neurodiversity as an advisory board member of auticon UK. She works to build more social mobility as a trustee of Career Ready, trying to find opportunities for everyone to achieve their potential.