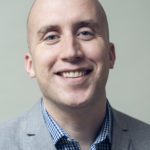 Philip Anderson is the Chief Operating Officer for Legal & General's (L&G) Retirement Institutional business, where he leads an ambitious transformation, technology and operations agenda. Phil is the site location director for L&G's Hove office where he aims to promote collaboration across the group and maintain its reputation as one of the biggest employers in the region.
Philip is an award-winning ally for the LGBTQ+ community, having received an LGBT Great Top 10 Ally Award in June 2021. Philip is also an active member of local groups aimed at supporting technology and innovation in Brighton and Hove.
Philip is excited to support the BITC South East Leadership Board's strategy, tackling social issues such as climate change, diversity and inclusion and post-pandemic recovery, all of which resonates strongly with L&G's purpose of inclusive capitalism. Philip is particularly keen to explore how a more local focus on these initiatives can drive measurable change.
Philip spends his spare time with his partner, who he lives with in central Brighton and is a keen walker and cinemagoer.