Optimising Bioresources: reducing water pollution
This report provides solutions specifically tailored for companies involved in managing and optimising bioresources and reducing biowastes.
Biowastes are essential for regenerative agriculture, reintroducing organic matter and nutrients like phosphorus. Wastewater can be an alternative source of these resources, derived from food waste, agricultural waste, and biosolids.
This report highlights a threat to valuable bioresources: biosolids extracted from wastewater and part of a circular regenerative economy. The prolific use of non-degradable chemicals and products that release microplastics and other microparticles into wastewater underlie this problem. It calls for action by those whose products or activities lead to this contamination. It also asks Government and regulators to take on board a set of principles that have been created.
Key Facts and Figures
12 million tonnes of wastewater are processed each day in the UK1.
3.5 million tonnes per annum of biosolids are applied to 150,000 hectares of land every year2. This resource has a value of £60 million per year3.
1,000 pieces of plastic per litre found in the River Tame in Greater Manchester and 2.4 pieces per litre in Loch Lomond4.
171 trillion microplastic particles floating in our oceans5
Pollution from tyre wear can be 1,000 times worse than what comes out of a car's exhaust6
Cost of fertilisers: 80% increase in 2021 and further increase 20227. There is a high risk of malnutrition in poorer countries if fertiliser prices stay high.
Thank you to our sponsors
Thank you, too to the following individuals and representatives from the organisations that have helped shape this report:
Sprint Speakers

Clive Humphreys and Matt Davis – Environment Agency
James Hobday – Emissions Analytics
Paul Shaffer – The Chartered Institution of Water and Environmental Management (CIWEM)
Richard Brindle – United Utilities
Richard Lancaster and Glenn Castle – Atkins
Ruben Sakrabani and Yadira Fernandez – Cranfield University
Sprint Attendees

Participants came from a range of sectors, including retail, waste management, pharmaceuticals, plastics, automotive sector, commercial laundry, electrical appliances, and also from the government.

In particular, we would like to acknowledge the participation of the following:

Abby Chicken – BT Group plc

Alexandra Brennan – Johnson Service Group PLC

Anastasia Grenkova – Oxwash Ltd

Dave Miller – Cleaner Seas Group Ltd

Max Folkett and Edward Latter – Department for the Environment, Food and Rural Affairs.

Safia Patel – Siemens

Simon Murray – Currys PLC

Toby Sedgwick and Gemma Cooke – Veolia

Tom Austin – Haleon PLC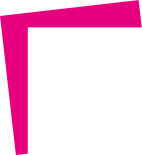 Faster, Greener together