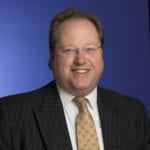 Simon Jonsson has over 25 years of tax experience, 16 as a Partner at KPMG.  He acts as either Lead Partner or Lead Tax Partner for industrial clients. He is also an international tax partner with a broad range of experience, including complex supply chains and assisting clients to execute complex cross border mergers and acquisitions.
Simon is a Director of the Anglo-German Trade Counsel and is a longstanding member of Business in the Community's (BITC) West Midland's Leadership Board. 
He has helped BITC West Midlands nurture close relationships with Greater Birmingham and Solihull LEP, and has been active in bringing new companies in the region into membership – in 2014, he hosted a leadership dinner, which resulted in new companies signing up.
Simon leads KPMG's Business Class partnership with Shenley Academy. He has worked with the school to develop its leadership and governance.  In 2014, he participated in a Birmingham-based Seeing is Believing visit about Business Class, showcasing the benefits of KPMG's partnership with Shenley Academy. 
In his role as HRH Ambassador, Simon will focus on education and youth unemployment, two critical issues in the West Midlands. He will explore partnerships and collaborations with other organisations, which will help increase the scale and impact of BITC's existing initiatives.