Get Reading this World Book Day
Enjoy an eclectic mix of favourite books chosen by a few of the team at Business in the Community.
To celebrate World Book Day, and the comfort, knowledge, and enjoyment that a great book can bring, we have asked various members of our campaign teams to share their recommended reads. With a mix of fiction and non-fiction and a range of subjects and topics covered, this is a reading list with something for everyone – whatever your mood.
Business in the Community works with its members to help create a skilled and inclusive workforce for today and tomorrow. We want school and college leavers to have the essential skills required for work, and reading is an incredibly important part.

Business in the Community's book recommendations
The Wellbeing Campaign team recommend:
The Midnight Library by Matt Haig
"The Midnight Library exists between life and death and is filled with books containing endless parallel lives one person might live. It is a unique novel about regret, hope, and forgiveness, and a library that houses second chances. A beautiful story about the infinite possibilities of life."
Gudrun Cartwright, Environment Director recommends:
Dare to Lead by Brené Brown
"This book will challenge and inspire anybody to think and act differently about leadership, and what it means to be open, authentic and full of integrity in how we work with others, in every aspect of life and work."
The Future We Choose by Christiana Figueres and Tom Rivett-Carnac
"A bold vision of what a net-zero, resilient future could look like…spoiler alert: it's a lot different from today!"
Kate Carr, Employment & Skills Campaign Manager recommends:
The Lacuna by Barbara Kingsolver
"Set between mid-20th century America and Mexico, I love the colourful descriptions of the protagonist's experiences of life with Frida Kahlo and Trotsky. A work of fiction set against real events, I learnt about a period of history I knew little about while feeling desperately maternal for the main character."
Katy Neep, Gender Equality Director
The Ragged Trousered Philanthropists by Robert Tressell
"A modern classic that helped to fuel my passion for the power of collective action. Over a hundred years on it still speaks to the importance of good work and social justice which remain relevant today."
Zahra Mohamoud, Campaign Officer, Race recommends:
Consolations by David Whyte
"This is a nourishing and grounding book that breathes life into the everyday. It instils gratitude and presence through the exploration of words and their philosophical (and often counter-intuitive!) meanings."
Gail Greengross, Creative Director recommends:
The Night Circus by Erin Morgenstern
"One of the most magical, beautiful, intriguing books I've ever read – absolutely spellbinding from the first sentence: 'The circus arrives without warning…', right up until the most fabulous ending! It's a novel that remains with you always."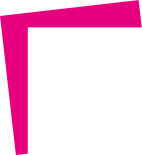 TAKE ACTION TO BE THE MOST RESPONSBLE BUSINESS YOU CAN BE