Health and Wellbeing for Small Businesses
The benefits of investing time in improving health and wellbeing for small businesses.
Wellbeing in small businesses and startups
Health and wellbeing can present unique challenges to small businesses and startups. While running a small business can be hugely rewarding, it also comes with big responsibilities. It can be challenging for owners to find the time to prioritise health and wellbeing for both themselves and their employees. Additionally, with a smaller workforce, it can be more difficult to identify and find resources on how to improve employee mental health.
However, it is very much worth investing time in improving health and wellbeing for a small business. Benefits include:
reduced staff turnover
less uptake of sick days and a reduction in the associated costs
higher levels of creativity and productivity
an overall better performance from employees.

How to improve employee mental health

Take the time to switch off – Stepping away from work is important to retain productivity. Not having a break can lead to stress, exhaustion, and burnout. Making sure employees take regular breaks can help to avoid this. Set clear boundaries between work and personal time, ideally creating a culture where everyone can turn off their phones and emails outside the working day.
Open the conversation –One to ones create a dedicated time to check on employee wellbeing. They are a great way to understand how work could be made more manageable, as well as give employees an opportunity to raise any concerns they might have or any issues in their personal life that might affect or be affecting their work. Listening to employees encourages a flexible and understanding workplace where wellbeing is paramount.
Be transparent – Communicating openly about business pressures and decisions allows employees to learn about the business and can be asked for their thoughts and ideas to alleviate the pressure. Additionally, employers should be explicit in their thanks and appreciation of employees, as ensuring staff feel valued can contribute to improved wellbeing in startups and small businesses.
Be flexible – If staff can work more flexibly, it can benefit businesses greatly and make recruitment and talented staff retention easier. A clear policy on flexible working can see an increase in performance and engagement, as well as allow employees to manage their work and home life, thus alleviating stress, and improving their wellbeing. This was a key finding in Business in the Community (BITC's) Your job can be good for you report.
Signpost to available mental health support – gaining a basic understanding of the mental health support available locally means staff can be signposted to any services available if they disclose that they are struggling. Awareness of these options can be spread amongst employees.

How Business in the Community can help
CONNECT – Joining our responsible business network will expand your own network and put you in touch with like-minded organisations with which you can build partnerships.
GO FURTHER FASTER – With access to our expert content, events, toolkits and year-round support, you will stay ahead in the changing world of responsible business.
LEAD AND INFLUENCE – With the BITC brand and the support provided, you can lead by example and demonstrate the credibility and impact of your responsible business strategy to customers, investors and diverse talent.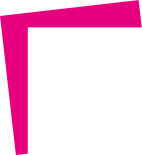 FIND OUT HOW MEMBERSHIP CAN
HELP YOUR BUSINESS