Why Responsible Business is Everyone's Business
Talia Simmons, Responsible Business and Strategy Campaign Officer, Business in the Community (BITC), on how businesses can be a force for good in modern day society.
People are powerful. History is littered with people who have forged crucial change. The Suffragettes and Suffragists took huge strides to gain the right for women to vote in 1918, the Bristol Bus Boycott of 1963 led to the formation of two acts banning racial discrimination in employment and housing, and Helen Keller revolutionised disability within society. The list does not end here.
So, what made these renowned people create such revolutionary change? Were they so different from you and me?
These were once ordinary people who were frustrated with the status quo and wanted to bring about change. The likes of Malala Yousafzai and Greta Thunberg weren't born any different, but they were determined to correct the injustices they saw. At the start, all they had was an idea.
But wanting to create change is no revolutionary act in itself; people have ideas all the time. What sets apart the average idea from those that lead to change is having the determination and ultimately the means, resources, and support to turn the idea into action. The change is created by investing time and skills into the idea and creating a community of allies who back up and work on bringing the idea to fruition.
Businesses are fully equipped with all the resources needed to give power to people's ideas and create change. On top of this, businesses have huge numbers of people in their employment, hosting thousands of ideas at any given time. By providing support, resources, and crucially a platform to voice ideas, businesses can turn the numerous ideas in their midst into real change that can create huge impacts.
Change doesn't have to be revolutionary, and ideas don't have to be ground-breaking to create substantial improvements. Empowering employees and listening to their ideas will drive innovation and grow the diversity of voices feeding into your business, ultimately accelerating your responsible business actions on both known and unknown problems. What can seem like a trivial idea can unlock huge amounts of untapped potential within your business. By supporting your employees to turn their ideas into action, your business can unleash change yet unseen.
Revolutions are not always a bad thing; we've seen businesses being a force for good in the modern day thanks to the likes of an engineer at Electricity North West increasing biodiversity to turn derelict land into £189k of social value. We need resources and platforms to turn ideas into action. Without these, businesses would never make crucial change to help people or the environment.
To find out more about the diverse range of actions, Business in the Community members are taking and how you can too, view and download our toolkit: How To Activate Employees on Responsible Business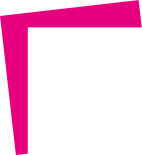 BE FASTER, BRAVER AND BOLDER IN
CREATING A FAIR AND SUSTAINABLE WORLD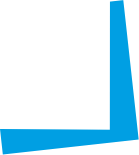 References
1 Figure shared by Electricity North West with BITC's Responsible Business and Strategy Team, not publicly available.