EMCOR UK Responds to the Cost-of-Living Crisis
How EMCOR UK is responding to the cost-of-living crisis and driving responsible action in the community.
How EMCOR UK is responding to the cost-of-living crisis by collaborating with businesses to drive responsible action in the community.

About the company
EMCOR UK, one of the largest facilities management providers operating in the UK and Ireland has been a Business in the Community (BITC) member since 2010. EMCOR UK's purpose is to create a better world at work. It aims to do this by bringing the best possible resources and people together.
The issue
The cost-of-living crisis is exacerbating existing social and environmental issues. The financial resilience of households and businesses is already low following the pandemic.1 This is compounded by deeper structural challenges around high housing costs 2, low productivity,3 a widening skills gap, 4 4a and increasing childcare costs5. Food banks are experiencing unprecedented demand and are becoming difficult to maintain due to staffing shortages and a vast cash flow deficit. 6 6a
What the company did
Established in 1990 by BITC, The Prince's Seeing is Believing programme stemmed from a simple but powerful belief that the best way to close the gap between the boardroom and the community was to take business leaders out to the communities themselves. In June 2022, Peter Simpson, CEO of Anglian Water, attended a Seeing is Believing visit in Norwich, where 55% of households are deprived. The visit informed Peter of the essential structural changes to business volunteering needed to address support for food banks.
To best engage the businesses within the Norwich community, Peter held a strategic volunteering workshop in November 2022 for BITC's Norwich Stategic Board to which Roy Ramrutton, Head of Social Value at EMCOR UK contributes. The board convenes corporate and local organisations to share insights and knowledge to develop strategic initiatives, create opportunities and deliver programmes to enhance the place of Norwich. Collaboratively, they started a community-focused, strategic business volunteering action plan to address the issues intensified by the cost-of-living crisis in Norwich.
A month later, BITC hosted Responsible Business Live, aimed at demonstrating and building upon the impact of bringing businesses together to tackle the current cost-of-living crisis. Peter Simpson and Roy Ramrutton connected with Lucy Parish, CEO of The Feed, a social supermarket in Norwich, experiencing first-hand the effects of the cost-of-living crisis.
Understanding the need to collaborate, EMCOR UK and Anglian Water combined resources to respond to the call to action of supporting the local community in Norwich, sharing goods and equipment to reduce the likelihood of resource wastage to support groups that could benefit the most.
Impacts and outcomes
Together, EMCOR UK and Anglian Water have provided:
Local residents with awareness/access to various government services and financial support, which will result in more disposable income, more affordability and better health and wellbeing.
Laptops and equipment to enable customers to access online services reducing digital exclusion.
Access to environmental experts who can support The Feed in reducing its carbon footprint, costs, and environmental impact.
Maintenance support that enables The Feed to focus on its core mission whilst reducing costs.
Access to pre-employment support, mentoring and employment opportunities.
What you can do
Implement BITC's Cost-of-Living Action Plan for Businesses for a leading response to support those disproportionately impacted by the crisis.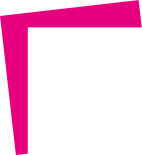 NOT YET A MEMBER?
WE CAN SUPPORT YOU ON YOUR JOURNEY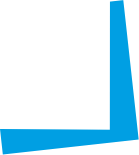 References
2. ONS People, Population and Community
3. ONS Employment and Labour Market
4. UK Government Publications 4a The Access Group
6 Trussel Trust 6a The Guardian
7 Office for National Statistics (ONS), Census 2021