Making Work Work: equity, diversity and inclusion at EDF
Learn how EDF is working to support vulnerable customers and provide access to jobs and training opportunities to local communities.
To tackle inequality and provide accessible opportunities for all, EDF is supporting vulnerable customers and providing jobs and training opportunities to local communities. The gas and electricity supplier aims to be a great place to work by enhancing equity, diversity and inclusion for colleagues and its supply chain.
About the company
EDF is the country's biggest generator of zero carbon electricity and supports customers in decarbonising their energy usage. Its purpose is to help Britain achieve net zero.
It is a leading investor and industrial developer of wind, nuclear and solar generation alongside energy storage, efficiency and other new technologies to support the transition to a low-carbon economy.
The issue
Inequalities in terms of income, education, gender, ethnicity, sexual orientation, disability and social mobility are key issues to address in the UK and globally.
What the company did
Helping customers
EDF is one of the biggest energy suppliers in the UK with 3.7 million residential and business customers. The company has a long-standing commitment to helping vulnerable and fuel-poor households by engaging with the Government and wider industry to help identify and promote ways to make energy affordable and support customers during the affordability crisis.
The company supports exposed customers by providing financial support and efficiency services to reduce their energy costs. In August 2022, more than 100,000 of EDF's most vulnerable customers were contacted about additional support packages. These included installing smart prepayment meters to help customers manage their energy better, as well as a new Fresh Start campaign, designed to support those with existing debt.
EDF spent £5 million in financial support to customers in need in 2021. This doubled to £10 million in 2022 through the Customer Support Fund and Warm Home Discount. In addition, £20 million has been allocated to energy efficiency measures for fuel-poor households in 2022 through the Energy Company Obligation (ECO) scheme. This is a government incentive that helps people lower their home heating costs through energy efficiency measures. 
A great place to work
At EDF, everyone is welcome. It aims to create an environment where people feel able to bring their whole selves to work and that starts at the top.
It has set ambitious goals across a number of indicators to ensure diversity and inclusion across the workforce. By 2030, EDF aims to have 50% of senior leaders with diverse characteristics (gender, ethnicity, sexual orientation and disability).
Employees are recruited from the widest possible pool of talent to make sure that the workforce is a true reflection of communities and customers. 50% of new starters in 2021 had one or more of these diverse characteristics and 62% of EDF's talent pipeline is female.
Socioeconomic contribution
EDF is making a strong socioeconomic contribution in the UK, supporting customers, local economies and communities, and developing the STEM (science, technology, engineering and maths) skills of tomorrow's energy innovators.
It aims to be a leader in nuclear skills. Currently, more than 980 apprentices are being trained to support the Hinkley Point C project, the UK's first new nuclear power station in over 20 years. £3.2 billion have been spent directly with businesses in South West England. The projected economic value to the UK from Hinkley Point C is £18 billion, with 3,800 British businesses involved and 15,000 new jobs created to date. The Hinkley Point C Jobs Service helps to ensure that local people can access employment opportunities during construction and operation.
In July 2020, another new nuclear power station, the Sizewell C project, was granted development consent and has the potential to build on the success of Hinkley Point C. EDF is leading a consortium of academic and industrial partners to explore ways of using low-carbon heat from Sizewell C to power a Direct Air Capture (DAC) system to remove carbon dioxide (CO2) from the atmosphere.
Impacts and outcomes
Wellbeing: improved staff wellbeing and support for vulnerable people in the community.
Diversity: a workforce and culture that reflects the diversity of the local community.
Skills and employment: improved opportunities for local and SME (small- and medium-sized) organisations and for young and disadvantaged people.
For more information on how it operates as a responsible business, read EDF's sustainable business update.
How Business in the Community helped EDF
EDF is a founding member of Business in the Community (BITC). Membership provides access to member-only tools, guides, case studies, networking opportunities and events.
The company is a proud signatory of the BITC Race at Work Charter, to ensure Black, Asian, Mixed Race and other ethnically diverse employees are represented at all levels in the organisation.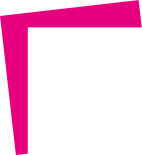 be faster, braver and bolder on your responsible business journey