Salesforce: enhancing learning in schools
This BITC member only case study profiles the initiatives undertaken by Salesforce to promote the integration of work-based learning into the curriculum.
This case study outlines the partnership between Salesforce, an American cloud-based software company and Business in the Community (BITC) member, and School 21, a pioneering school in Stratford, East London for 4-18-year-olds. The objective of the partnership is to integrate work-based learning into the curriculum.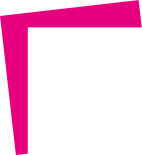 salesforce
Integrating work-based learning
into the curriculum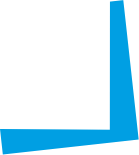 How the partnership began
School 21 was founded in 2012. Salesforce was introduced to the school by an existing partner and became School 21's first corporate partner.
The partnership's inception coincided with the launch of the new Computer Science Curriculum in primary and secondary schools in 2014. To integrate the curriculum, schools were rethinking and up-skilling staff to meet the new requirements. School 21 was also rethinking the whole school experience and wanted all students to work from digital devices. As an initial step, Salesforce donated funding to enable all students to have their own digital device for learning.
The ethos of educating the whole child
School 21's ethos is to educate the 'whole child, providing a range of skills, knowledge and experiences. Salesforce seeks to enable and inspire employees to see the value they can add to the world. The organisation feels its values align with those of School 21.
The project-based approach delivered by the school also aligns with the way the Salesforce business naturally works in 'sprints' and projects.
How the relationship works
The early stages of the relationship between Salesforce and School21 were a formal agreement to describe the commitment and relationship. However, as the relationship has developed, and Salesforce has become more integrated into the school's everyday life, the relationship has become more fluid and flexible.
Download the case study to find out how this partnership has informed further engagement with schools and how Salesforce's involvement has generated greater interest in Computer Science and ICT among students and 13,000 Salesforce volunteers have been engaged with schools across the UK.
Work with us to make change happen
BITC Community Advisers support businesses to drive a skilled and inclusive workforce by embedding essential skills and creating successful education partnerships through our Business Class Framework, developed in partnership with Lancaster University. Our advisers can also work with you to design and develop sustainable and impactful initiatives to build stronger alongside your communities.
To find out more contact your relationship manager