San Finds Employment and Friendship with AXA UK Job Coach
Read how BITC's Job Coaching programme is of benefit to both the participant and the mentor. Helping to develop problem solving skills for both.
Having worked in sales administration in Hong Kong for over 20 years, San was surprised at how difficult it was to secure work in the UK. The process of finding a job can be incredibly stressful and San had initially struggled to translate her extensive experience into employment. She was introduced to Jessica, from AXA UK, through Business in the Community's Job Coaching programme to help her understand how she could approach her applications and communicate her strengths and skills to prospective employers.

What is the Job Coaching programme?
BITC's job coaching programme aims to support job seekers through a series of one-to-one business-led coaching sessions, helping to build an inclusive workforce by supporting people who face barriers to employment across the UK.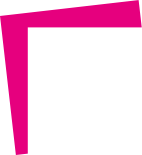 Friendship, honesty and encouragement. A safe person to be honest with and listen to my needs.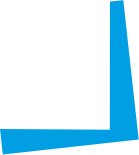 Discovering new and transferable skills in the search for employment
Jessica supported San to find out what jobs and opportunities might be suitable for her skill set and gave her tips on how she could improve her CV and interview style. Although BITC's Job Coaching programme is usually structured to deliver six remote, one-to-one coaching sessions, Jessica held ten sessions with San.
Jessica wanted to ensure that San had the right tools and the confidence to search for jobs that were a good fit and to communicate those skills effectively through the interview process. Jessica stayed in contact regularly with San using email and WhatsApp to provide ongoing feedback.
San felt that her sessions with Jessica dramatically improved her listening, communication, leadership and problem-solving skills, leaving her feeling more equipped to remain positive when searching for the right role. San also improved her digital skills using email, Microsoft Office and LinkedIn when searching for jobs and navigating the interview process.

After the programme, San said:
'I understood the differences in interview formats in the UK versus my native country and learned how to pull out key facts and information employers deem desirable'.
Developing empathy and understanding as a Job Coach
In addition to the direct impact for job seekers, the job coaching experience has the potential to benefit coaches in several ways. Of her experience, Jessica said:
"It helped me develop empathy and understanding of issues faced by those new to living and working in the UK, such as the impact of delays in working permits etc., to employment."
Jessica also highlighted that supporting San had helped her to develop her own problem-solving and communication skills, as well as improving her wellbeing, social awareness and her commitment to her employer, AXA UK, who had facilitated the sessions.
San finds employment with the support of her honest and encouraging coach
By going through the Job Coaching programme, San felt increasingly optimistic about her chances of finding work and learned how to successfully cope with any rejections or knockbacks that she faced on her job-seeking journey.
San has since started a full-time position working as a Student Welfare Officer at an education company, securing a job upon completion of the Job Coaching programme. As well as enjoying this success, she felt that the programme also provided her with:
"Friendship, honesty and encouragement. A safe person to be honest with and listen to my needs."
How organisations can support BITC's Job Coaching programme
If you are a business, you can learn about our ambitious programme and how you can play an essential role by becoming a member of BITC.
If you are already a BITC member you can support the programme in the following ways:
Refer job seekers: BITC is looking to work with organisations that can refer participants to the programme.
Help BITC deliver the programme: Speak to our team to learn how your business can partner with us to deliver job coaching across the UK.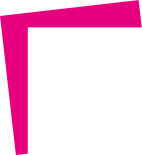 Become a job coach referral
or delivery partner