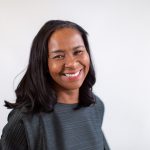 Claire Camara is a future-focused, courageous leader with the tenacity and confidence to effect change and innovation. Claire has delivered exceptional results across several complex organisations and influencing the economic landscape by bringing new skills and establishing new industries e.g., multi-sport events Azerbaijan.
As the Global Chief People Officer for EssenceMediacom – a role she assumed having joined predecessor agency MediaCom in the same role in November 2021 – she is a key member of the Global Exco and leads the EM People Leadership Team, shaping the experience of all 10,000 Essentials throughout the agency network. Reporting directly to the Global CEO, Claire works co-operatively to design and deliver people-centric strategies that deliver an inclusive and strategically aligned people plan. She leads a team of experts focused on fostering a culture of inclusivity, developing leaders globally, promoting engagement and recognition, enhancing inclusivity, and creating the conditions for every essential to deliver their best work.
Prior to joining the agency, Claire held a number of international roles where she delivered excellent results and a long-term legacy for the country, organisation and all those involved; these include the 2012 London Olympic and Paralympic Games, the Baku 2015 First Olympic Games and the Baku 2017 Islamic Solidarity Games. She has also gained a breadth of commercial experience working in organisations such as The Co-operative Group, Marks & Spencer PLC, Superdrug, and the Princes Youth Business Trust.
About Business in the Community's Race Leadership Team
Each area of work Business in the Community (BITC) undertakes is led by a group of senior executives who provide strategic guidance and support us in achieving our objectives.
The purpose of BITC's Race Equality Leadership Team is to support employers to help break down the barriers that prevent the progression of ethnic minorities in their workplaces and show how an inclusive organisation better serves its customers, clients and communities.
Find out more about BITC's work on race equality.