Opening Doors Five Keys for Inclusive Recruitment FAQs
Find out more about the five keys to inclusive recruitment and the actions that your business can take in this Business in the Community (BITC) factsheet.
What is the Opening Doors campaign?
Business in the Community's (BITC) Opening Doors campaign has five keys for inclusive recruitment, underpinned by specific actions. Employers that sign up to the campaign must identify at least three specific actions that they will take forward, these can be from any of the five keys.
What are the objectives of the campaign?
BITC's inclusive recruitment campaign, Opening Doors, calls on employers to change how they recruit to help make 2 million jobs more inclusive by 2025.
The five keys
To find out more about the five keys and the actions that your business can take download this factsheet or visit Opening Doors- five keys for inclusive employment

How adopting inclusive recruitment processes can benefit your business:
Reach a more diverse talent pool: proven to be beneficial for business (McKinsey, Diversity Wins).
Fill vacancies: 57% of employers reported hard-to-fill vacancies at the start of 2023 (CIPD).
Attract and retain staff: research suggests employees are more likely to apply for jobs at companies prioritising diversity and inclusion (Deloitte, 2018 and Stanford University 2023).
Frequently asked questions (FAQs)
BITC members benefit from a range of support to help them achieve the campaign asks,
including the following:
Advisory services – topics include inclusion, partnerships & social impact
Employment programmes
● Job Coaching – (national)
● Youth Employment Initiative (North East)
● STEP programme supporting Refugees (Yorkshire & Humber, Bristol and
Coventry) Y&H – Leeds, Sheffield and Bradford
● GREAT programme supporting long-term unemployed (East Mids)
● Age at Work (Scotland, Northern Ireland, Wales)

Content – Inclusive Employment toolkit, case studies and best practice guides
Events – webinars, peer learning forums, leadership roundtables
Regions & nations – connecting to partners & responding to local need
Don't hesitate to contact your BITC Relationship Manager for more details.

For more information, please email the Opening Doors campaign team

Once you have submitted your expression of interest, a member of
the team at BITC will share the campaign sign-up form. You will be asked to tell us:
which actions you will be taking forward (minimum of three from across the five keys )
an estimate of the number of roles that will be impacted by each action
the anticipated date of completion.

We ask for this information so we can provide support to help you take action and track
progress towards our goal of two million roles influenced by the campaign.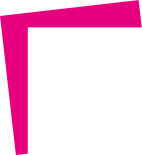 READY TO BECOME AN OPENING
DOORS EMPLOYER?*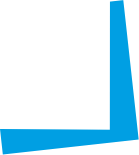 * Employers that sign up to be an Opening Doors employer commit to at least
three specific actions across our five keys to inclusive recruitment.
(1) Create (2) Show (3)Use (4)Focus (5)Prioritise