Responsible Business Networks 
Supporting small businesses in Bradford, Coventry and Rochdale
Business in the Community, working with the Natwest Group are providing free help to provide support for small businesses in Bradford and Coventry
Would you like;
To join a local small business network with the opportunity to connect to your local peers?
Receive helpful resources to strengthen your business?
To connect with your Local Development Lead, based in your area, who is passionate and able to make a difference?

Free development opportunities and local events that will help and inspire you to access new market opportunities?
If Yes, complete the expression of interest form below.
We can help
Business in the Community (BITC) understands that as a small business, you may be facing various challenges, particularly due to the cost- of-living crisis.
We are pleased as a charity to be able to support businesses in Bradford, Coventry and Rochdale through Responsible Business Networks. We have taken time to understand the most pressing challenges to small businesses and our Local Development Leads are providing a programme of support relevant to; location, support already available and stage of maturity of the network.
We are particularly keen to hear and support Black Asian minority Ethnic Business owners and Female-led businesses.
You will:
Be connected to a Responsible Business Network – with opportunities for peer-to-peer networking.
Receive regular updates sharing resources, hints and tips and helpful links to help strengthen your business
Be introduced and connected to your Local Development Lead.
Access to local events to help you upskill and develop new market opportunities to grow your business.
Useful signposting to our local and national partners and other small business support providers that can offer free help and expertise.
Ready to get going?
Register your interest by completing this short form. It should take no more than two minutes. You will be introduced to your Local Development Lead and start receiving our regular communications.
Read BITC's privacy and cookie policy
As a charity, we are grateful to our funding partner Natwest Group for this programme.

Place-based partnerships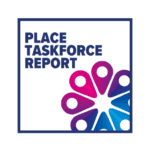 Download the Partnerships in Place: the business of levelling up report that contains key findings and recommendations providing practical guidance to business, national and local government and existing place-based partnerships.