Greening Your Workspace
This Guide to Greening your Workspace toolkit introduces some of the ways that businesses can use nature-based solutions to contribute towards a Green recovery.
This Guide to Greening your Workspace toolkit will introduce some of the ways that businesses can use nature-based solutions to improve their resilience, enhance their environment and improve biodiversity through the installation or enhancement of green and blue spaces in and around their premises.
We are in the midst of a climate emergency. In response Business in the Community (BITC) and our members need to focus on achieving a net zero economy as rapidly as possible, while simultaneously building resilience to the climate changes already occurring.
However quickly we accelerate towards a net zero carbon economy, the effects of climate change are already having an impact on business and communities. Building economic and social resilience to climate change requires a holistic approach to climate action planning. It means understanding both your business' impact, and the potential risks and opportunities associated with the effects of climate change.
Towards a green recovery
The COVID-19 pandemic has forced a collective re-think over how and where we work, and how we use the spaces we live and work in. The need to build resilience to our changing climate has never been more important and the government has committed £80million to green recovery. However, there is also opportunity for businesses to contribute to a green recovery; providing and enhancing green space in and around their workplaces.
This toolkit includes:
a guide to getting started
considerations for planning stage of a green recovery
detailed suggestions on how to green your workplace
advice on where to go for more support.

The IGNITION Project
BITC is one of 12 partners on the IGNITION project that is working to identify innovative solutions to financing urban nature-based solutions, based in Greater Manchester. The project is funded by the EU Urban Innovative Actions fund. This toolkit has been created for business as part of the project.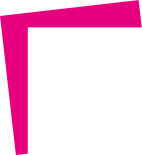 WHAT IF TAKING ACTION ON THE
CLIMATE CRISIS WAS EVERYONE'S BUSINESS?