How to Support Suppliers in the Cost-of-Living Crisis
Talia Simmons, Environment and Responsible Business Officer, Business in the Community (BITC), on how to support your suppliers and uncover innovative solutions to unlock the potential within supply chains.
Our supply chains are long and complicated1. As a result, embedding responsible business practices throughout supply chains amidst the cost-of-living crisis can have many barriers2. Business in the Community's (BITC) research has shown that businesses are struggling the most with supporting suppliers, compared to supporting employees, customers and communities.
Conversations with the BITC network have shown that businesses want to do more to support their suppliers and uncover innovative solutions to unlock the potential within supply chains.
We know delayed payments can put a huge amount of strain on suppliers3, especially in the cost-of-living crisis, as prices have soared. Before this crisis, £23.4 billion was owed in late invoices to small firm suppliers in 2021 alone . Providing prompt and fair payments to suppliers can aid with cash flow and reduce the added strain from increased prices4.
Providing bespoke support
BITC's recent webinar showcased how prompt and fair payment is not the only way to support suppliers. BITC members have been taking action by providing bespoke support for different issues, such as shouldering costs from the inflated fuel prices, following the Russian invasion of Ukraine. Tailored support for your suppliers can help your supply chain to navigate the crisis with greater ease. It is important to remember that different suppliers are facing different challenges and being able to provide support for these issues shows your suppliers that you care and strengthens supplier loyalty.
Adopting circular economy practices
80% of smaller businesses have reported the cost of living as their biggest threat in 20225, making resilience hugely important in the current crisis. Reducing resource consumption across the supply chain increases resilience and saves costs6. An estimated £23 billion annually could be saved by energy and resource efficiency in the UK, with £18 billion of this coming from generating less waste and using raw materials more efficiently7. We've seen through BITC members that adopting circular economy practices can not only help the environment but can reduce costs in our supply chains. This increases resilience by being less dependent on purchasing virgin materials and thus less impacted by the increased prices during the cost of living.
Collaboration and learning sessions
Finally, BITC members have supported their suppliers by collaborating across the supply chain. By holding learning sessions together, you can share the knowledge within your supply chain to help uncover solutions that can support your business and your suppliers. Your business might have expert skills in emission calculations that can hugely help suppliers struggling with this, or you could gain insight into gathering data to enable socio-economic inclusion. BITC's members have also held supplier awards to incentivise and support action on responsible business areas including prompt payment and resource efficiency which has opened up conversations from smaller businesses who struggled to work on these areas without support.
By working together with our suppliers, we can be far more resilient in times of crisis, unlock new solutions and establish responsible supply chains so that when the next crisis comes along, no one is facing it alone.
Next steps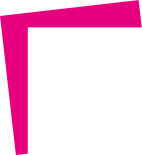 WE CAN TAKE YOU FURTHER ON YOUR RESPOSIBLE BUSINESS JOURNEY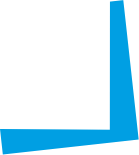 References
1 Why It's So Hard to Map Global Supply Chains, Harvard Business Review (October 2022).
2 How should procurement respond to the cost of living crisis?, Supply Management (July 2022).
3 How Paying Suppliers Late Can Harm Your Business, American Express (August 2020).
4 Government tackles late payments to small firms to protect jobs, Gov.UK (January 2021).
5 Time is Money, FSB.
6 Nearly 80% of SMEs see cost-of-living crisis as biggest threat, smallbusiness.co.uk (June 2022).
7 Boost Raw Materials Resilience With Circular Economy Strategies, Gartner (November 2020).