BITC and WJR Help Jobseeker Sayed Find Employment
How Sayed overcame barriers to find employment.
We are currently witnessing the highest levels of displacement on record with an unprecedented 68.5 million people around the world having been forced from home because of conflict or persecution – more than the population of the United Kingdom1. Among them are 25.4 million refugees, many of whom, like Sayed, are in search of employment opportunities.
Meanwhile, the UK is in the midst of a skills shortage. In August 2022, the Federation of Small Businesses shared that approximately 80% of small businesses had encountered difficulties in recruiting candidates with suitable skills in the previous 12 months2. The industries with the highest percentage of businesses experiencing difficulties in finding skilled candidates in November 2022 were Accommodation and Food Services (35.5%) and Construction (20.7%).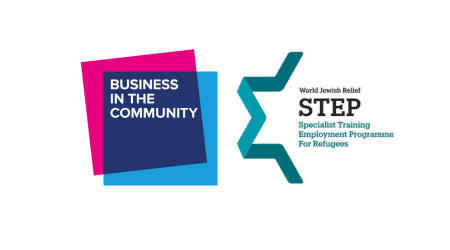 Common barriers to employment in the UK job market
Sayed Muhammad Sultani moved to the UK to find work to support his family in his native country. Initially Sayed struggled to find opportunities as he faced language and communication barriers, but this proved to be the first of many unexpected challenges. He soon realised that many industries, such as the construction and security sectors, had costly additional requirements such as Disclosure and Barring Service (DBS) checks and Security Industry Authority (SIA) training certificates that needed to be obtained before starting work, at his own expense.
Research has found a significant number of respondents who did not understand how the UK job market works felt recruitment often excluded them with others excluding themselves due to a perception that there is too much competition and employers do not recognise their transferable skills. Frustration has been expressed at a perceived lack of transferability of overseas qualifications to the UK workplace and that current training offers were not sufficiently sector-based, with in-work experience difficult to obtain3.
Sayed takes action to overcome barriers
Despite skills shortages in the construction and food services sectors Sayed still struggled to find opportunities.
"I had been to hundreds of Asian supermarkets and asked them for a job. I spoke with two construction workers [about opportunities], but they had conditions which were not acceptable".
Eventually Sayed decided to take matters into his own hands by paying for the necessary badges, certificates, and training courses.
"I went to Bradford to get the badge and paid £450 for the SIA training course. I passed the test but afterwards another issue was raised, I needed a DBS. The company told me I had to bring a DBS otherwise they cannot issue the security badge. I had to pay £190 extra for SIA…that was another headache!"
Sayed found himself in need of advice, support and training and was eventually connected to the Specialised Training and Employment Programme (STEP) delivered by BITC in partnership with World Jewish Relief (WJR) through his case worker.
"I talked to my case worker, and he shared my problem with a contact at the STEP programme…they told me about Business in the Community (BITC) and asked me if I would like to work with a company for a fair wage – I answered yes of course!".
The benefits of the Business in the Community employability programme
Now in our fifth year, our programme is working in partnership with WJR as part of STEP, which offers direct employability support to jobseekers like Sayed, providing access to ongoing employment support and employment opportunities and connecting refugee jobseekers with UK businesses.
STEP can help participants gain confidence in the UK jobs market through access to direct support and guidance from business mentors and support with adapting or developing CV's and cover letters to better showcase skills, qualifications, and achievements. Business in the Community's Ready for Work programme also supports individuals by offering work placements with local businesses in roles suitable for the participant's experience or career aspirations.
Finding employment with intervention support
Sayed joined the BITC Ready for Work Programme and was offered a work placement with Marks & Spencer, along with seven other jobseekers. He was supported through the process by our team and his dedicated employment advisor from STEP.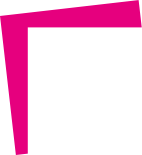 "They pushed me forward, encouraged me and supported me, guiding me in a logical direction through six days of training over two weeks. I learned about interviews, asking and answering questions. Finally, I passed the interview with Marks & Spencer".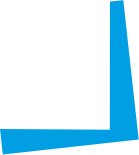 All eight candidates secured employment with Marks & Spencer at the end of their work placements, and so far, over 50 of BITC's member companies have contributed to delivering support to refugees in the UK, providing 518 employment opportunities to job seekers since 2018.
How BITC members can support refugees
BITC members can support refugees by having employees volunteer as mentors. Direct engagement brings significant benefits for jobseekers, mentors and the wider organisation. Here are just some of the benefits:
Access to diverse talent, including appointing individuals with qualifications and expertise in the fields featured on the government's occupational shortage list.
Improved retention rates, reduced absenteeism and improved internal relations.
Enhanced brand value by contributing to a socially valuable initiative.
Skills development for employee volunteers, both professionally and personally.
Increased diversity in the workplace and evidence of commitment to inclusion in line with Business in the Community's Opening Doors Inclusive Recruitment campaign.
Email Julie Keen or Jamie Shrivastava to find out how your organisation can help jobseekers like Sayed find employment.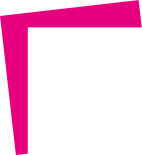 ACCESS A WIDE RANGE OF RESOURCES TO MAKE YOUR WORKPLACE MORE INCLUSIVE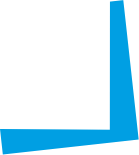 References
1 Forced displacement at record 68.5 million, UNHCR, (June 2018).
2 Skilled Worker visa, GOV.UK, (May 2023).
3 Routes into community influence Community research project report Lawrence Hill Community Representatives, Wellspring Settlement and University of Bristol (November 2021).