JLL UK: embracing the circular office
This case study outlines how commercial real estate services company JLL has used circular thinking in the refurbishment of their Manchester office.
This case study outlines how commercial real estate services company JLL UK has used circular thinking in the refurbishment of their Manchester office. As a result, it has reduced carbon emissions, saved money, and improved employee wellbeing.
About JLL UK
JLL UK is a global commercial real estate services company, founded in the United Kingdom with offices in 80 countries. The company also provides investment management services worldwide, including services to institutional and retail investors.
The issue
Construction is a major contributor to climate change which means it is also a sector that can play a massive role in tackling it. Almost 40% of carbon emissions come from the built environment in the form of embodied carbon1. Furthermore, building developments are responsible for 50% of raw materials consumed globally2.
What is embodied carbon?
'Embodied carbon' is the term applied to carbon dioxide (CO2) emissions that occur during the construction process itself. In other words, it is the carbon footprint of a building before it becomes operational. It also refers to the CO2 produced by maintaining and eventually demolishing the building, transporting waste and recycling.
What did JLL UK do?
When JLL UK relocated its Manchester office, their ambition was to build the most energy efficient workspace possible. It also wanted to use the project to measure and establish a baseline for embodied carbon in their fit-outs (that is, preparing a building for commercial occupation).
A key element of the strategy was to upskill the project team in their understanding of the circular economy, embedding the principles into design, procurement and fit-out itself. This led to an innovative design approach that included:
implementing life cycle thinking into design and specification
eliminating materials where not needed, for example, exposed services, less partitions and self-finishing surfaces
reusing products from existing offices where possible, for example, desks, chairs, and audio visual equipment
procuring over 200 remanufactured and reused items
specifying new products with a high recycled content, including desktops for the reception, kitchen and meeting rooms which are made from recycled yoghurt pots and plastic packaging
repurposing materials from the old office, including glass table tops which were laser cut and now serve as signage
specifying low carbon flooring material from Interface which is Cradle to Cradle certified®.
The results
There is 185kg CO2e/m2 (carbon dioxide equivalent) embodied carbon in a standard office fit-out. JLL UK's Manchester office produced 120kg CO2e/m2 embodied carbon by using circular design principles.
What have JLL UK learnt?
From this process, JLL UK learnt that a critical part of moving to a circular approach was:
upskilling employees in their understanding of the circular economy
developing a shared language
bringing to life a sense of shared mission.
Business in the Community's work on the circular economy
The circular economy offers an alternative way of using resources to a traditional, linear economy. Resources are designed for longer lifetimes, repair, re-use and reprocessing. It is evident that we need to redesign how resources are used to achieve a zero carbon economy.
This case study is one of a series which share how BITC members have achieved carbon reduction by taking a circular economy approach.
BITC members can read eight member-only case studies about how Amey, ABP, Anglian Water, Crown Workspace, Gilbert-Ash, John Lewis Partnership, Packoorang and PwC have embeded a circular economy approach into their businesses. Log in to MyBITC.
Find out more about how Business in the Community (BITC) is accelerating the transition to a circular economy and improving resource productivity.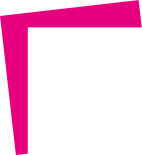 CLIMATE ACTION: THE TIME IS NOW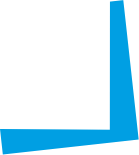 References
United Nations Environment Programme (2020) The 2020 Global Status Report for Buildings and Construction, 16 December.
Circle Economy (2019) The Circularity Gap Report, January.