Going Circular for Net Zero: in your hands
This Business in the Community (BITC) report sets out the enablers and levers that can help businesses mainstream circular economy action.

This report outlines key enablers and levers crucial to achieving a circular economy for net zero. It begins by examining the drivers for change, collating insight from over 35 organisations across various sectors.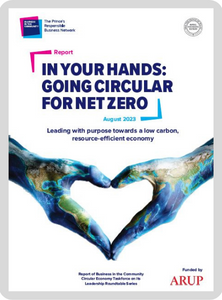 An example of the enablers and key levers included in the report;
Embrace systems thinking and collaboration: think holistically in transitioning to a circular economy by considering how systems are connected, investing collectively in the required infrastructure, and collaborating with stakeholders.

Demonstrate authentic and bold leadership: empower the entire organisation and external stakeholders to embrace emerging and disruptive strategies to create a circular economy.


Build a bank of data and information: gather data, including on carbon and nature impacts, along with costs relating to material flows, as both are valuable for promoting and justifying circular solutions.
Read the full report to learn about the complete list of enablers and key levers to accelerate a more circular economy.
Watch this video: Going Circular for Net Zero
Attendees from Crown Worldwide UK&I, WJ Group Ltd, and CITB discuss our 'In Your Hands: going circular for net zero' report, part of the Circular Economy Leadership Roundtable series.
Report methodology
Business in the Community's Circular Economy Taskforce identified that while more organisations are recognising the value of circular economy approaches, implementation and evaluation is often a struggle. To tackle this issue, the taskforce convened a series of roundtables involving forward-thinking business leaders and circular economy experts. The result is a report that outlines five essential steps and four strategies for change, aimed at promoting circular economy solutions that protect our natural resources, reduce environmental damage, and promote social fairness.
Next steps
Join the Circular Economy Taskforce and help steer our work. BITC members can speak to their Relationship Manager to find out more.
Not a member? Please complete the short form on the Join Us page and we will be touch.

Take part in the Responsible Business Tracker® to assess your starting point, create and deliver and measure progress on your circular economy strategy with our advisory support. BITC members can contact their Relationship Manager for further information.
Chat with our Advisory Team. Our team of expert advisers can help businesses navigate the first steps in developing and executing an environmental strategy.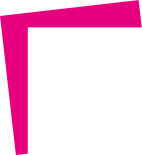 FAIRER, GREENER, TOGETHER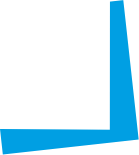 Frequently Asked Questions (FAQs)

Find out more about the environmental campaigns at Business in the Community and the new BITC labs programmes.
BITC will:
Provide a resource pack and exercises through workshops to look at organisational change/workforce planning in accelerating responsible business through the different Labs.

Build on existing resources, draw insights from BITC members, and look at practical strategies to implement.
Provide online drop-in surgeries.
Build a knowledge library and communications to share and showcase insights.
BITC Labs are peer to peer learning sessions to help your organisation solve some of the societal challenges around working greener and fairer. The Labs are fluid to ensure everyone gets the most value from it, the objective is to learn from each other and find solutions to accelerate responsible business.
We are currently trialling two BITC Labs. Our Green Skills Lab pilot programme is designed to accelerate a green just transition to net zero. Our Circular Fitout Lab will foster collaboration to reduce carbon emissions and environmental impact in office and retail projects.
Find out more about the Green Skills Lab and how you can take part
A cost is associated with participation in the Community of Practice, with both BITC Member and Non-Member rates available.
Attend five in-person all-day workshops and action learning sets for peer-to-peer support.
Develop and implement a project for your business, that fits your priorities and ability to take action outside the workshops.
Business in the Community believes engaging in nature stewardship and adopting a circular economy approach are critical elements of a fair and inclusive transition.
You can download BITC's report, "The Right Climate For Business: Leading a Just Transition," to gain insights and recommendations on how to build a sustainable and resilient future that benefits both people and nature. The report focuses on achieving net-zero emissions.
A Joint Statement of Demand (JSD) approach recognises that collective purchasing power can drive innovation and investment, accelerating a shift to a sustainable future—a future that BITC sees as a net zero, nature-positive economy where people and nature thrive.
Business in the Community (BITC) is leading an exciting initiative as part of the Interreg North Sea Region ProCirc Project, creating Joint Statements of Demand (JSDs) for office furniture, electric vehicle chargers (ESVs) and professional clothing. A JSD is a shared set of asks that procurers commit to include in future tenders.
Learn more about the JSDs BITC is co-ordinating, Circular Professional Clothing, Electric Vehicle Chargers and Office Furniture.
In a circular economy, products, services, and infrastructure are designed to maximise value and minimise waste. This reduces demand for precious primary resources, lowers carbon emissions, and regenerates our natural environment. There are direct business benefits too. These include better supply chain management, reducing business risk relating to environmental damage and, finding new commercial opportunities.