Keenan Recycling: tackling food waste for a greener future
Keenan Recycling takes a proactive role in key BITC initiatives while providing advice, support, and new opportunities to other members of the network.
March 2022 Update: This post was originally posted in April 2021 and has been updated with new information on Keenan Recycling's activity.
Established in 2001, Keenan Recycling has grown from a garden waste composting business based near Aberdeen to become the UK's largest organic waste management company. Its sustainable food waste management service includes an integrated approach to collecting food waste and turning it into green energy through its innovative processing facility in Scotland. Keenan Recycling has won numerous awards for its operating model, which views waste as a resource. Each year, the company recycles around 100,000 tonnes of garden and food waste which is then transformed into compost that is used by farmers to improve their soil. Additionally, food waste is used to create valuable biofuels which are turned into green electricity, in a successful example of a truly circular economy approach. 
Each year, the company recycles around 100,000 tonnes of garden and food waste.
Keenan Recycling became a member of Business in the Community (BITC) in 2019 and has taken a proactive role in joining key BITC initiatives while providing advice, support, and new opportunities to other members of the network. It swiftly signed BITC's Waste to Wealth commitment, which aims to double the UK's resource productivity and eliminate avoidable waste by 2030. On signing the pledge Grant Keenan, Managing Director, said "Tackling climate change by accelerating our journey to net zero means that sustainability has moved much higher up the agenda in boardrooms across the country. We are proud to support the Waste to Wealth initiative and would encourage any business interested in becoming more sustainable with their waste to sign up."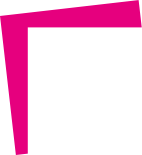 TACKLING CLIMATE CHANGE BY ACCELERATING OUR JOURNEY TO NET ZERO MEANS THAT SUSTAINABILITY HAS MOVED MUCH HIGHER UP THE AGENDA IN BOARDROOMS ACROSS THE COUNTRY

Grant Keenan, Managing Director, Keenan Recycling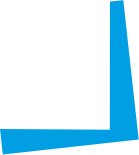 In 2022, Keenan Recycling are upgrading their fleet of trucks, which will reduce 70-90% of emissions. "The company is on a journey to become carbon negative and is presently in the process of moving away from using diesel in the fleet of trucks to a combination of green fuels" said Keenan.
Transforming waste into energy
Keenan's expertise in transforming waste into energy aligns with Scottish Government legislation, introduced to help businesses meet an ambitious target of reducing food waste by 33% by 2025. This directive affects all businesses that produce more than 5kg of food waste per week, entailing that spoiled food, plate waste, and waste products from food preparation are collected separately for recycling by a registered waste carrier. Non-compliance can result in fines of up to £10,000, or a conviction. England and Wales are working on similar waste management strategies, so Keenan wanted to ensure that it advanced its position as a field leader to help more businesses recycle effectively.
Keenan Recycling recognises that establishing a truly sustainable waste strategy can be daunting for many businesses. It is keen to share its expertise more widely with organisations of all sizes and sectors, building on successes such as its work in Aberdeen, where the waste from almost 230,000 city residents is turned into compost at Keenan's local recycling facility.
Bringing green expertise to the network
In addition to its work with local authorities and public sector bodies, during its time as a BITC member Keenan Recycling has also forged strong relationships with well known businesses. Tim Doubleday, Chief Financial Officer at Burger King UK, is Chair of BITC's Environment Leadership Team, and has overseen a new partnership with Keenan to help reduce waste from its restaurants across the country. Reflecting on the relationship, Tim explained "We are delighted to partner with Keenan, not only for a reliable service but also the transparency and assurance that our unavoidable food waste is being managed to maximise its value and minimise its carbon footprint, helping us on our journey to net zero carbon." 
Keenan Recycling is showing how the Waste to Wealth approach can be good for business, and the climate. As Grant Keenan explains, "Our service plays a valuable role in the circular economy, which benefits both businesses and the environment, by lifting over 70,000 wheelie bins per month from organisations across the UK, resulting in the diversion of over 60,000 tonnes of food waste from landfill each year." Discussing the progress made by the business and its valuable role in advocating for the Waste to Wealth pledge, BITC Scotland Director Alan Thornburrow said "Keenan is the perfect example of an organisation which has risen to the challenges and has been innovative in help tackling the problems. The recycling company has benefitted from this type of collaboration to help expand its waste reduction operations and through this journey, they are now able to share their insights to others at the beginning of their journey to waste reduction." 
Get involved
If you are not a member of BITC, and would like to join Keenan Recycling in driving the change necessary to avert a climate crisis, contact our Membership Team to learn how we can help you meet your climate ambitions.   
If you are a BITC member, contact your Relationship Manager to discuss how our wide-ranging support can help you can take your environmental commitments to the next level.
40 years of working it greener
Formed in 1982, and with HRH The Prince of Wales as our Royal Founding Patron, BITC is the largest and longest established membership organisation dedicated to responsible business.
In 2022, we are celebrating our 40th anniversary. To mark the occasion, we are recognising businesses, like Keenan Recycling, who have been part of our mission to make businesses greener by improving sustainability.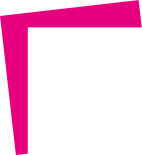 WORK IT GREENER