Making Work Work: A Pfizer education initiative
Pfizer UK's 'Superbugs: Join the Fight!' campaign for 5-14 year olds aims to inform students about antimicrobial resistance (AMR).
At a time when the World Health Organization describes antimicrobial resistance (AMR) as one of the top 10 global public health threats facing humanity1, Pfizer UK's 'Superbugs: Join the Fight!' campaign for 5-14-year-olds is an important health literacy intervention.
About Pfizer
Pfizer is a biopharmaceutical company, making medicines and vaccines. Its purpose is to provide breakthroughs that change patients' lives.
The issue
According to the World Health Organization, around the world, over 700,000 people die each year due to drug-resistant diseases and this could skyrocket to 10 million deaths a year by 20502 .
The former chief medical officer for England, Professor Dame Sally Davies, states "antimicrobial resistance could kill us before the climate crisis does3."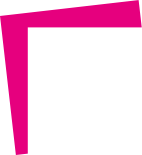 Increasingly, positive approaches to health and development, where children and young people become agents of health promotion themselves, are being seen a a way to unlock some of the existing barriers to effective action on health inequities. 4 We want to harness the collective power of young people as innovators and influencers, giving them the opportunity to engage with, and take ownership of the AMR issue.

Peter Collins, Director, Global Health & Social Impact, Pfizer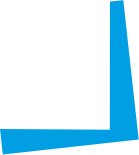 What Pfizer did
Running since 2018, Pfizer UK's Superbugs: Join the Fight! campaign provides free teacher resources that are designed to inform students about antimicrobial resistance (AMR). At the heart of the resources is a call to action: the resources challenge students to share how they would tell the world about how we can fight AMR in the form of an annual competition. Created in collaboration with The National Schools Partnership, the teacher content is age appropriate and links to different aspects of the school curriculum including Science, Citizenship, Health and Wellbeing, and Personal Development and Mutual Understanding (PDMU). Teacher feedback demonstrates these resources are highly effective in increasing pupils' knowledge about AMR. This campaign continues into 2023 with updated resources and a new competition. Winners for different age groups receive exciting interactive workshops to turn their entry into an expert, professionally filmed and edited video.
Impacts and outcomes
Pfizer UK is delighted to partner with Business in the Community (BITC) as part of its Making Work Work campaign, Pfizer UK aims to #WorkItFairer #WorkItGreeener #WorkItTogether.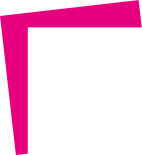 BE FASTER, BRAVER AND BOLDER ON YOUR RESPONSIBLE BUSINESS JOURNEY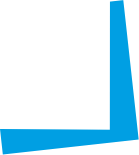 References
1 World Health Organization (November 2021) Antimicrobial resistance.
2 World Health Organization (April 2019) New report calls for urgent action to avert antimicrobial resistance crisis.
3 Children and Young People's Health Outcomes Forum Report of the Public Health and Prevention Sub-group
4 New Statesman (October 2022), Sally Davies: "Anti-microbial resistance could kill us before the climate crisis does".