Rosina Secures Role with the Support of BITC Job Coach
Hear Rosina's story on how working with a Business in the Community (BITC) Job Coach helped her secure the right job for her.
Rosina joined the Business in the Community (BITC) Job Coaching programme to get help taking the next step in her recruitment journey, "knowing what sort of jobs I wanted to apply for but needing extra support to do this". She had a lot of work experience and transferrable skills but didn't know how to articulate this or evidence those competencies, since she hadn't done a formal interview before.
Through Making Work Work (developed by The Challenges Group, an organisation supporting women returning to work), Rosina found out about the Job Coaching programme. She "was worried it was too late in the game for me to join, but I thought I would give it a go."
BITC'S Job Coaching programme matches jobseekers with business volunteers from our member organisations. It provides an opportunity for coaches to share their insights into their world of work, whilst also supporting individuals to move closer to, or into work themselves.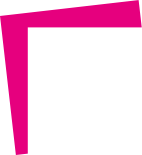 She was really listening to what I said – I genuinely felt she had a good picture of
what I had to offer."

Rosina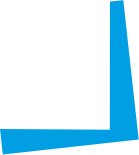 The significance of a great coach
Rosina was matched with Jessie from the General Medical Council, and they quickly established a strong rapport. "We connected straight away and working with Rosina was excellent because she was clear about what she wanted from coaching and how it could help her", said Jessie. By having a supportive coach, Rosina was able to progress quickly and focus on what she wanted to achieve, she notes that, "When she asked about my strengths, skills and gaps, I felt like she was really listening to what I said – I genuinely felt she had a good picture of what I had to offer."
Rosina and Jessie worked together virtually for six sessions focusing on Rosina's employability skills. Jessie said "We talked through interview technique, the challenges with submitting applications, the different language used in job adverts, but most importantly, we focussed on identifying key skills and strengths so that Rosina could seek the right opportunities for her." Jessie was practical and made things really straightforward; she gave instructive comments and went "above and beyond." She researched the jobs Rosina was applying for and sent through potential interview questions. "It was so useful to say them out loud with [Jessie] and practice my answers," said Rosina.
During the programme, Rosina applied for two roles and had interviews for both, securing the second of the two opportunities. "When I told Jessie I had got the second job, she knew this was a better fit for me, that was amazing to hear because it shows how much she'd listened and really got the measure of me…It wasn't just 'client in a job' it was 'client in the right job". After both of these interviews, they worked together to understand how they went and what Rosina gained from them.
An exciting new role
Rosina is excited about her new role because "it's a training role and it's something new for me". Rosina understands the value of having a coach to support whilst transitioning into the world of work and she will be meeting with Jessie again as she prepares for her start date. Jessie believed that "Rosina's confidence grew within a few sessions and just having someone to chat through aims and ambitions really spurred her on to be proactive in applying for jobs, securing interviews and subsequently gaining a new job, which is absolutely fantastic!"
BITC's Job Coaching programme, Rosina says, is "great if someone that didn't have support around them, getting support from a coach in this way is really reassuring." BITC aims to support many more jobseekers with 1:1 business led coaching provided by volunteers from our member companies.
How organisations can support BITC's Job Coaching programme
If you are a business, you can learn about our ambitious programme and how you can play an important role in it by becoming a member of BITC.
If you are already a BITC member you can support the programme in the following ways:
Support by referring job seekers: BITC is looking to work with organisations that can refer participants to the programme.
Support by helping BITC deliver the programme: Speak to our team to learn more about how your business can partner with us to deliver job coaching across the UK.
Complete our contact form to find out more about becoming a referral or delivery partner.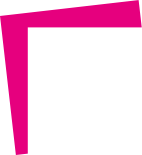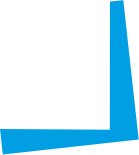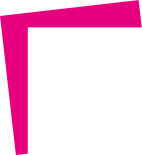 ACCESS A WIDE RANGE OF RESOURCES TO HELP YOUR BUSINESS MAKE JOBS MORE INCLUSIVE