The Challenges Group Find The Perfect Partnership With BITC
How The Challenges Group partnered with BITC's job coaching initiative to help women in Scotland return to work after a career break.
Last summer The Challenges Group partnered with Business in the Community (BITC) to begin embedding job coaching into its national Making Work Work for Women Returners programme. The partnership aimed to provide women in Scotland with ongoing coaching support to successfully re-engage in the world of work after a period of time away.
BITC's Job Coaching initiative supports jobseekers with business-led coaching. It provides the perfect solution to enhance the award-winning Making Work Work – for Women Returners programme for women in Scotland.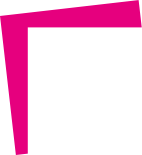 The women supported with job coaching through our Making Work Work programme are talented, skilled and enthusiastic. They are ready and raring to go into work that matches their skills, ambitions and potential.

Lynn Houmdi, Making Work Work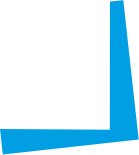 Opportunities for improvement
One-to-one coaching and mentoring has always been a fundamental part of The Challenges Group's carefully blended Making Work Work support, since the initial pilot programme in January 2021. The six-week programme brings together self-guided online learning and peer-to-peer support, with additional events and classes. The one-to-one support is crucial for helping participants apply learnings from other parts of the programme.
Before the partnership with BITC and supported by a very small team, participants were offered just two sessions. Working with three to four participants at a time, all with differing mentoring needs, weighed heavily on the small team, and there was a limit to the progress that could be made in just two sessions.
Job coaching helps embed learnings during the support programme
Having identified this limitation The Challenges Group began looking for a cost-effective coaching partnership that could be sustained as participants go through the programme and beyond.
"We're really keen that [our participants] don't just finish the programme and drop off and go back to where they were. We want them to keep that momentum up. If they already have a mentoring relationship set up in parallel with the training, it keeps that momentum going."
Cost was a key issue in finding appropriate provision with the required breadth of experience. Lesley Morris, programme coordinator commented: "Every penny counts when you're on a tight budget."
With six, free, ongoing coaching sessions provided through BITC's job coaching offering, it provided the perfect solution for The Challenges Group as it looked for a way to help participants take practical steps towards finding work again.
The five key benefits of job coaching
Lynn Houmdi, who co-designed and manages the Making Work Work for Women Returners programme, described what she sees as the key benefits of BITC job coaching:
Coaching quality – The breadth and variety of skills and backgrounds of BITC's coaches.
Flexibility and choice – Allowing the participant to select the coach they work with.
Ongoing relationship with coaches – Maintaining momentum over time – six coaching sessions allow participants to develop and learn at their own pace.
Bespoke, personal, confidential support – Addressing individual issues effectively.
Free access for participants – No financial outlay as the cost of coaching is covered by the businesses involved.
Outcomes and impact
Job coaching was offered to eligible participants between June and December 2022 with over 50 eligible participants registering to take part. Participants tell us they find it a hugely beneficial supplement to the wider Making Work Work programme.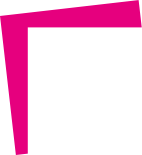 Job coaching helped me to recentre myself, gave me confidence and direction and helped me to identify priorities for my life and family right now and the type of work that would best fit into that.

Job coaching participant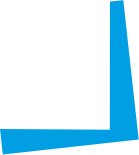 The Making Work Work Team have also reported having a very positive experience working with BITC in implementing this change. "Working with the team for referrals and raising issues, it's been absolutely brilliant; there's always been somebody there to pick it up really quickly." They are "consistently responsive, prompt, and proactive", says a job coaching participant.
What next for the Making Work Work for Women Returners programme?
The Challenges Group start a new three-year programme with BITC's support in Spring 2023 in partnership with the City of Edinburgh. BITC job coaching will be available to all eligible participants.
Next steps
If you support jobseekers and want to see how BITC job coaching could enhance your programme, find out more and complete the job coaching contact form.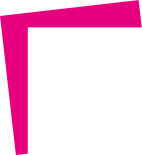 BE FASTER, BRAVER AND BOLDER ON YOUR RESPONSIBLE BUSINESS JOURNEY