Tideway: London's 'Super Sewer' – using the Global Goals
Read how Tideway is building a 25km tunnel to intercept millions of tonnes of sewage while meeting 54 wider environmental, social and economic commitments mapped against the Global Goals.
Tideway (Bazalgette Tunnel Limited) is the company financing, building, maintaining and operating
the Thames Tideway Tunnel, a 25km tunnel to intercept millions of tonnes of sewage that spill into the River Thames each year. The company is also tracking delivery of 54 wider environmental, social and economic commitments to benefit London. Tideway mapped all 54 commitments against the Global Goals through a research project with University College London, South Bank University and the Nathan Puru Institute for Engineering and Enterprise.
Tideway used its mapping to first describe its wider benefits and then to frame its progress, highlighting how one of the largest infrastructure projects in the UK is supporting global sustainability efforts. The mapping was extended to Global Goal target level, to show in more detail where the project expects to make a significant contribution. For example, Tideway supports the charitable organisation Women Into Construction, mentors individual women and funds a self-assessment tool to futher gender diversity in smaller organisations. These measures are bringing more women into construction and engineering in support of Global Goal 5: Gender Equality, targets 5.1 (discrimination against women) and 5.5 (equal opportunities for leadership).
Business in the Community and the Global Goals
Business in the Community (BITC) is working with business to accelerate the pace and scale of action to deliver against the United Nations Global Goals, also known as the Sustainable Development Goals (SDGs).
We inspire, engage and challenge businesses to be purpose-driven, taking practical action and mobilising their collective strength to deliver against the Global Goals. Rather than philanthropy, we are focused on how companies can bring about structural and lasting social, environmental and economic changes through running their businesses responsibly.
In 2015 the Global Goals were adopted by the 193 Member States of the United Nations in a bid to end poverty, protect the planet and ensure prosperity for all by 2030. While business engagement with the Global Goals is imperative for the wider world, it also opens business market opportunities, whilst finding shared value for communities and environments.
Learn more about Business in the Community's work on the Global Goals.
Creating Healthy Businesses
BITC defines a responsible business as a healthy business. It is one that puts creating healthy communities and a healthy environment at the centre of its strategy to achieve long-term value. Healthy Businesses is at the centre of BITC's Responsible Business Map, which guides our members on a journey of continuous improvement, working across the whole responsible business agenda.
Next steps
If you are a BITC member and would like our support to understand how the Global Goals can be embedded into your organisation contact your relationship manager. Not sure who your relationship manager is?
If you are not a BITC member talk to us to learn how membership can help you take your responsible business journey further and drive lasting change.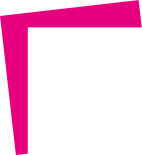 WE CAN TAKE YOU FURTHER ON YOUR RESPONSIBLE BUSINESS JOURNEY