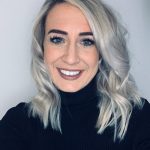 Louise Blanchett currently works as Europe's Wellbeing Manager within the Mott MacDonald Human Resources Department. She has an MSc in Occupational and Organisational Psychology and has recently started her chartership. Louise is a strategic leader responsible for the development and delivery of the wellbeing strategy for more than 8,000 colleagues. Louise has a wealth of experience delivering high impact international transformation and culture change projects in large global matrix and FTSE100 organisations.
Her passions are holistic health and wellbeing, harnessing potential of herself and others, and creating positive and high performing cultures. She believes there is nothing more important than people feeling and being their best. This is fostered through a culture where people can be their true authentic self, where individualism and inclusion is embraced, and having the right ingredients to enable people to thrive.
Louise has joined the Business in the Community (BITC) Wellbeing Leadership Team at a time when wellbeing has become increasingly urgent and complex. Louise believes that at this pivotal time it is crucial for leaders to come together. She would like this group to collaborate and share knowledge to come up with solutions that have the greatest impact in addressing our wellbeing challenges across all industries and colleague needs.
Louise is an advocate for holistic health and wellbeing inside and outside of work. She enjoys being active such as partaking in CrossFit, triathlon training, and regular yoga, and is a qualified yoga instructor. She also loves to travel and learn so is often jet-setting, reading, listening to podcasts, or watching TED Talks. 
About Business in the Community's Wellbeing Leadership Team
Each area of work Business in the Community (BITC) undertakes is led by a group of senior executives who provide strategic guidance and support us in achieving our objectives.
The purpose of BITC's Wellbeing Leadership Team is to build a movement that is committed to positioning health and wellbeing as strategic boardroom issues with a particular focus on mental health; driving collective action through evidence-based, practical solutions.
Find out more about BITC's work on wellbeing.