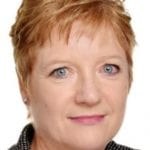 Marie qualified in town planning and started her professional working life as an environmental educational officer in Coventry planting trees and working with schools.
Marie joined the Environment Agency five years ago as the area manager for Northumberland, Durham and Tees before taking up her role of Director of Regulated Industry within the Agency.
Prior to joining the agency Marie had a 28-year local government career including: corporate director of environment in Cumbria, interim director of regeneration, enterprise and planning in Northampton; director of regeneration in Newcastle.
She has also run her own consultancy business providing interim management to organisations. Marie is passionate about leadership and leadership development. Five years ago she undertook a coaching course and she now regularly coaches people across the agency as a member of the coaching network.
Outside of work, when she finds the time, Marie is a keen cook and off-road runner.
About Business in the Community's Circular Economy Taskforce
Each area of work Business in the Community (BITC) undertakes is led by a group of senior executives who provide strategic guidance and support us in achieving our objectives.
BITC's Circular Economy Taskforce brings together a group of senior executives committed to delivering a high impact programme to bring the circular economy to life.
The Taskforce supports BITC's Environment Leadership Team, who are helping business drive innovation that turns the threats of the climate emergency into opportunity for people and nature.
Find out more about BITC's work on the environment.