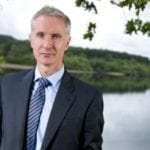 Richard was appointed Chief Executive of Kelda Group and Yorkshire Water Services Ltd in April 2010. Prior to that he was the Chief Operating Officer of Yorkshire Water (2008-2010) and Director of the Company's Water Business Unit (2003-2008). He is Chairman of Kelda Water Services, Keyland Developments, a trustee of the international charity WaterAid, a board member of the water industry trade body Water UK and Chairman of the Business in the Community Yorkshire and Humber Advisory Board.
Richard's career has had a heavy emphasis on leading change and improving business performance. He has focused on preparing the Kelda Group for the changes being brought about by legislative and regulatory reform.
About Business in the Community's Water Taskforce
Each area of work Business in the Community (BITC) undertakes is led by a group of senior executives who provide strategic guidance and support us in achieving our objectives.
BITC's Water Taskforce is a cross sectoral group that convenes to collaborate around shared problems on water and the natural environment. They use action research to address challenging environmental issues that impact across sectors and in partnership with government.
The group has identified that cross cutting themes such as innovative financing mechanisms, digital and skills are integral to overcoming environmental challenges that will achieve positive social change.
The Taskforce supports BITC's Environment Leadership Team, who are helping business drive innovation that turns the threats of the climate emergency into opportunity for people and nature.
Find out more about BITC's work on the environment.