Powering up Britain: having a say on the UK net zero policy
Jon Ward, Manager, Climate Action, at Business in the Community (BITC) on how our members can have their say on the UK net zero policy.
As a nation, the UK has done exceptionally well in setting ambitious net zero targets into law and in progressing towards achieving those goals. Earlier this year, the government published the Powering Up Britain report, which outlines the strategy to get the wider economy to net zero by 2050 and creating the new Department for Energy Security and Net Zero (DESNZ) tasked with delivering it1. This month, Business in the Community (BITC) and several of our members were hosted by JLL to give feedback on their thoughts on the report directly to DESNZ and highlight where they thought additional support was needed to incentivise business action.
Though the headline figures are impressive (a 49% cut in emissions since 1990, while the economy has grown 75% over the same period), closer analysis shows much of this progress to have come from Britain's shift to a service-based economy. Furthermore, significant investment is required in grid upgrades, electrical vehicle (EV) chargers and other infrastructure needed to scale up decarbonisation. The community impacts of the net zero transition are not widely known, and government needs to lead in communicating this.
Global challenges
Russia's invasion of Ukraine in 2022 dramatically reduced the volume of gas imported by Europe and exacerbated an existing rise in the price of energy2. These events, combined with the US Inflation Reduction Act and its $300b+ in green energy subsidies3 plus the EU equivalent, demonstrate the immediate need for a policy to incentivise green technology deployment in the UK. However, the price of renewable energy has fallen further and faster than anybody predicted, meaning that more electricity can now be produced domestically, removing reliance on imported fossil fuels4. Investment in generation and grid infrastructure will ultimately bring domestic energy bills down, but this requires a regulatory framework that brings the right risk-reward balance to attract investment.
In the current environment, even policies due to be implemented in the near term on issues such as waste, material reuse, and the energy market can be unclear and subject to decisions by several ministerial departments. Most businesses engage with the government directly and through trade associations, but this consultation could be better and more interactive. Rather than culminating in hundreds of pages of policy documents being published simultaneously, open consultations and direct engagement should be ongoing. In this vein, there will be much happening throughout 2023 and 2024, even if the impact of coming decisions cannot yet be quantified:
The government response to the report of the Climate Change Commission (CCC) will be due by October and combined with the autumn statement, will doubtlessly see new policy and support for measures that further decarbonise industry.
The energy bill will receive royal assent and be passed into law, making changes to existing policy in areas such as energy production and security, regulation of the energy market, new technology, including low-carbon heat schemes, and the energy performance of premises5.
Implementation of the conclusions of the government consultation on strategic goals, policy options, and implementation considerations will see changes made to the Emissions Trading System and the developing Carbon Border Adjustment Mechanism proposal6.
Business in the Community as a voice for business
BITC had several consultations with DESNZ (then BEIS) on the 2022 independent review of net zero that informed Powering Up Britain and is happy to see many of the points raised now reflected in the report's recommendations. As we continue to work with our member companies in adopting ambitious net zero targets, enhancing existing goals, and becoming sector leaders in environmental performance, BITC will also be a voice for business, highlighting the importance of feeding the voice of responsible business into government to show how important an enabling policy framework is.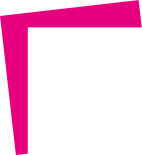 FAIRER, GREENER, TOGETHER