Deloitte: ways of working that enhance wellbeing
As a result of the COVID-19 pandemic Deloitte has taken the opportunity to revisit established approaches to workplace wellbeing.
As a result of the COVID-19 pandemic, Deloitte has taken the opportunity to revisit established approaches to workplace wellbeing. It has adapted these to the new ways of working during and after extended periods of UK lockdown, to further support their people's mental health.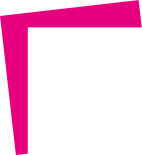 ENHANCE WELLBEING IN THE WORKPLACE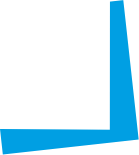 Deloitte signed up to the Mental Health at Work Commitment in October 2019 so mental health was a priority prior to the pandemic. Since then they have focused on responding to the changing needs of their people.
Deloitte understood that the pandemic affected all their people differently and everyone was encouraged to put their own wellbeing and the needs of their families first. Good wellbeing practice was promoted through regular communications, guidelines were created to help line managers understand what their people may be experiencing, how to respond and where to signpost them. Deloitte's people are regularly reminded that they can work at the times which suit them and that the firm recognises and supports them in managing their work/life balance.
All learning about wellbeing has been put into bite-sized formats in one easily accessible place. Articles and vlogs of Deloitte's people sharing personal stories of how they were managing their wellbeing are regularly published, with a focus on addressing key topics including tiredness and loneliness.
Deloitte surveyed their people more regularly, giving them opportunities to share how they were feeling. That feedback was used to shape the support put in place, including an individual allowance for home office equipment; additional digital tools to simplify some processes; and the Wellbeing Movement, a programme of varied wellbeing activities.
The impact of Deloitte's ways of working on wellbeing
The pandemic has added to the ways in which Deloitte's people are supported with their mental wellbeing and the company has reconsidered their approach considering new ways of working. Leaders consider the wellbeing of their teams. Consistent guidance on this is being embedded into the resourcing processes so expectations of working hours are reasonable. Managers also check in on wellbeing in their regular one-to-ones, ensuring that people can discuss workload and impact on wellness.
What if your job was good for you?
People do not expect to be physically injured at work, and nor should their mental health be damaged. However, in the 12 months before BITC's Mental Health at Work 2020 survey, developed in partnership with Bupa and the BITC Wellbeing Leadership Team, 41% of employees experienced poor mental health caused by work1. Although work can be part of the cause of poor mental health, it can also be part of the solution to improving it. COVID-19 has acted as a powerful catalyst to transform the working world. For example, employees who never dreamed of working remotely and flexibly are now doing so.
BITC's What If Your Job Was Good For You? report identifies actions employers can take to transform wellbeing at work. It contains two calls to action for employers that build on lessons learnt from the pandemic.
Treat mental health and safety with the same importance as physical health and safety.
Collaborate with colleagues to enable employees to create their own 'good jobs' within organisational parameters.
The What If Your Job Was Good for You? report was delivered in partnership with the Business in the Community Wellbeing Leadership Team and Affinity Health at Work, and supported by CIPD.
Next steps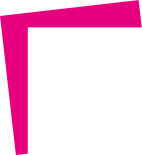 what if your job was good for you?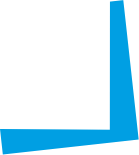 References
Business in the Community (2020) Mental Health at Work 2020: key findings.