Equal Parental Leave: Natwest Group-new partner leave
Natwest Group has announced new Partner Leave policies championing the potential of both parents and promoting gender equality in the workplace.
From 1 January 2023, NatWest Group announced the introduction of new Partner Leave policies for colleagues in the UK, Offshore, Republic of Ireland, India, Poland and the US.
Partner Leave will replace existing Paternity Leave policies and supports all eligible colleagues with enhanced pay and time away from work to help their partner look after their new child, whether the new child has arrived through birth, adoption or surrogacy. The policy is open to new parents regardless of a colleague's sex or gender identity. This ultimately champions the potential of both parents and promotes gender equality in the workplace.
In the UK and Offshore, colleagues can take up to 52 weeks (42 weeks in the Republic of Ireland) of leave with up to half of this time being on full pay. In India, total leave will be for 12 weeks on full pay, in the US 16 weeks on full pay and in Poland 20 weeks on full pay. NatWest continues to develop the proposition in its other jurisdictions.
About the company
NatWest Group is the UK's largest business and commercial bank, with a leading retail business.
Tackling gender norms and the pay gap
As a UK Financial Services leader in an increasingly competitive labour market, NatWest was keen to review its parental leave offering as part of its value proposition. External benchmarking showed that its paternity policy (which aligned to statutory provisions) was at risk of becoming out-of-step with the market. This sparked the decision to increase its existing paternity leave offering, providing the opportunity for partners to share the caring responsibilities – stemming from a desire to address gender inequity and deliver on its DE&I ambitions.
Enhanced Partner Leave policies aligns to NatWest's DE&I ambition to create a diverse, equitable and inclusive workplace as a key lever to address the gender imbalance and to support the needs of working parents. The policies are intended to enable and to normalise fathers and same sex partners taking extended time away from work after the arrival of their child – allowing them to bond with their children from the outset and to take on shared caring responsibilities longer-term.
In turn, NatWest hopes its new Partner Leave policies will reduce any career bias against working mothers in its organisation by challenging societal norms that default care to the female parent.
Bottom-up and top-down support
NatWest's journey to introducing partner leave was enabled by both bottom-up and top-down support. Employee-led networks and affinity groups led the bottom-up charge, while executive sponsors Jen Tippin, (the Group's People & Transformation Officer and Executive Sponsor for LGBT+) and David Lindberg (CEO Retail Banking and Executive Sponsor for Gender) advocated change from the top-down. It was this strong combined effort that enabled NatWest to take the leap from statutory to significantly enhanced paid leave for fathers and partners rather than a phased approach over time. The company is well-positioned to scale this change worldwide as it reviews its parental leave policies in other jurisdictions.
A push for company cultural change
Part of NatWest's roll-out of its new Partner Leave policies is intentional efforts to impact attitudes around the topic of parental leave. Policy implementation leaders recognise that fathers and partners at NatWest may be wary of being the first among their peers to take significantly more parental leave than previously afforded them. To proactively combat this potential concern, the HR Policy and DE&I teams, alongside senior leaders and Employee Led Networks, have taken action to promote and encourage policy usage.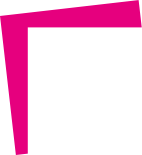 This helps champion the potential of all parents, regardless of sex or gender identity, creating a more inclusive workplace for all families

Jen Tippin, Chief People and Transformation Officer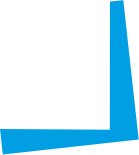 Alongside internal and external communications at the announcement of the new Partner Leave policies, NatWest has launched a campaign to foster a supportive parent leave culture. This includes story-sharing where colleagues and senior leaders of all genders share their experiences. Whilst early days, NatWest will continue to profile colleague stories, centred around personal experiences of taking extended leave under the new Partner Leave policies.
Key takeaways
Offering significantly enhanced parental leave carries benefits beyond the workplace. Employers can leverage this type of policy to effect real positive change in society by addressing outdated gender norms around care and improving family relationships.
If you are considering a similar policy, NatWest offers the following advice to make this a reality:
When deciding on the number of paid leave weeks to offer, consider the long-term impact you want to have – organisationally and on society.
Think through all the possible scenarios to ensure a clearly defined path of action for all employee situations.

Outline the timeline to launch early – extensive operational preparation (incl. system changes) may be required to make the change.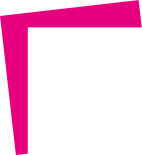 ACCESS A WIDE RANGE OF RESOURCES TO MAKE YOUR WORKPLACE MORE INCLUSIVE