KPMG: Promoting a culture of allyship to drive race equality
Read how KPMG are demonstrating leadership and innovation on workplace race equality.
KPMG is a global organisation of independent professional services firms providing Audit, Tax and Advisory services. It operates in 147 countries and territories and has more than 219,000 people working in member firms around the world. KPMG has 21 UK offices, including in Scotland and Wales, and its colleagues and leaders across the country work closely with Business in the Community (BITC) to build on its core values by embedding responsible practice across each area of the business.

KPMG helps other organisations mitigate risks and grasp opportunities, working to drive positive, sustainable change for its clients, colleagues, and society at large. One opportunity it has grasped with enthusiasm and purpose has been to demonstrate leadership and innovation on workplace race equality. In 2020, KPMG drew inspiration and encouragement from the Black Lives Matter movement to push harder for faster and more significant change. We reflect on KPMG's commitments to inclusion that formed a major focus of its work during 2021.
Leading the way on race at work
A BITC member since 2007, KPMG has continually played a critical role in advancing awareness and action on race equality, and shared its learnings widely with members and other responsible businesses across the UK. The business has been honest, collaborative, and deeply motivated to drive real and lasting change that supports the career opportunities of black colleagues. Since 2017, KPMG Partner and Vice-Chair Richard Iferenta has chaired BITC's Race Equality Leadership Team, which works to break down the barriers that prevent the progression of ethnic minorities in their workplaces and show how inclusive organisations can better serve customers, clients and communities.
Following the brutal murder of George Floyd in June 2020, Richard wrote passionately and purposefully to call on business leaders to join KPMG and implement the five key actions outlined in BITC's Race at Work Charter. "Collectively and individually, businesses are a powerful voice. Be it brand and consumer following, spending power and government influence or simply as employers, we can make a small difference to stamping out racism in the business community" Richard said, "It is clear that our employees – both from the black community and outside it – want us to stand in solidarity with this movement to bring about change. We must acknowledge the grief and impact it has had on people and show that we stand together. "
Clear action to generate lasting change
BITC has supported KPMG to take further action on race by bringing together employers from our wider network, helping the business to share and test its approaches with other business leaders. In August, Richard and Sandra Kerr CBE, the Race Campaign Director, jointly hosted the Race at Work Black Voices Report webinar. This achieved the most registrations of any BITC webinar in 2020 with more than 500 registrations. We also hosted a small roundtable with Richard to share best practice with other businesses which have committed to driving change on race at work. Alongside this support, KPMG has brought in a clear, intentional Action Plan to consolidate lasting change across the business in support of black inclusion:

KPMG has appointed a full-time Director to lead on Black inclusion, who directly reports to KPMG People Officer, Kevin Hogarth. This Director operates across the firm's People and Client facing capabilities to raise awareness of inclusion, embed localised approaches, foster consistency, and ensure a measurable approach is taken.
Knowing that it can drive quicker change by working collaboratively, KPMG has brought in external expertise, helping to support its efforts and offer a constructive challenge. The firm is working with field leaders, such as Dr John Amaechi, to provide objective and strategic guidance in the creation and implementation of its action plan on race at work.
KPMG has committed to at least doubling its Black population in leadership over the next two years. It aims to build a stronger pipeline of future Black leaders through internal programmes, and refocused work allocation. The business is also introducing a new Black Heritage Talent programme to support the progression of Black directors and senior managers.
Recognising the huge benefits brought by education and internal engagement, KPMG has asked all colleagues to commit to educating themselves in matters relating to diversity and inclusion. Core to this has been the introduction of a new Allies programme, designed to help colleagues learn from each other and act as role model sponsors of Black talent. There are plans in place to introduce an anti-racism training programme in 2021.
Finally, leaders within KPMG have committed to driving change and being held accountable for its success. Its Black Heritage Working Group, established in 2018, meets fortnightly, and includes three Senior Partners, reporting on progress directly to its Executive Leadership Team and Board.
Speaking about the impact the Action Plan is having at KPMG, Senda Kavindele, Interim Head of Inclusion, Diversity & Equity and Black Leadership Director at KPMG, said: "As we approach the two-year anniversary of the launch of our Black Lives Action Plan, I'm thrilled with what we have been able to achieve. There is no doubt that the continued focus to Black heritage inclusion has resulted in demonstrable change. One of our key achievements has been the launch of our Allyship programme. We have matched 240 Black heritage colleagues with allies for the for the purposes of mentoring, coaching and sponsorship. We've since seen 41% of mentees promoted – a fantastic result and evidence that allyship can make all the difference. We recognise that we cannot be complacent in our efforts to drive change and are looking to move further and faster to embed inclusion and belonging."
How your organisation can take action on race at work
Find out more about the Race at Work Charter
40 years of working it fairer
Formed in 1982, and with HRH The Prince of Wales as our Royal Founding Patron, Business in the Community (BITC) is the largest and longest established membership organisation dedicated to responsible business.
In 2022, we are celebrating our 40th anniversary. To mark the occasion, we are recognising businesses, like KPMG, who have been part of our mission to make businesses fairer by driving race equality.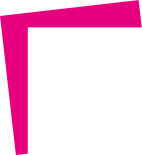 work it fairer